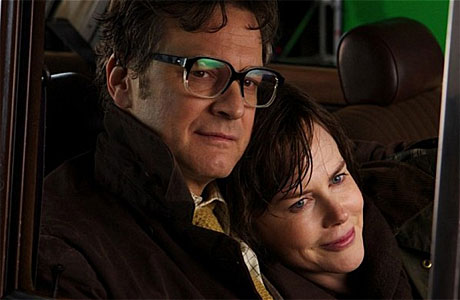 Did anyone else get the impression that Colin Firth had gone missing for a bit there? It seemed as if he was everywhere for a while, The King's Speech and the ensuing award attention, all that stuff, and then suddenly it all went quiet (or, as the British call it, introspective).
But now, let joy be unconfined, he is BACK, in The Railway Man, in which he plays a man attempting to keep his life in order after a harrowing time during the Second World War.
Colin is Eric Lomax, who had been tortured by a sadistic Japanese officer in a prisoner of war camp, and can't put it behind him. When he discovers that the officer is still alive after the war, he sets off for Japan, to confront him.
Here's the trailer:
Oh crikey, actual goosebumps.
Read More
Filed Under: