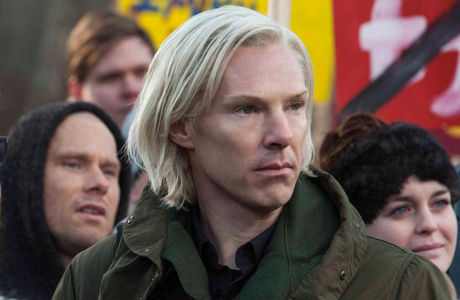 Tonight (September 5) will see the launch of the 38th annual Toronto International Film Festival, and Benedict Cumberbatch will hold center stage on the opening night red carpet, promoting his starring role as WikiLeaks founder Julian Assange in the thriller The Fifth Estate.
Cumberbatch is the man to watch this year at the festival — he's in three Toronto films — and many think this is a transformative moment in his career from which he will emerge as a true international star.
The actor is at the forefront of an impressive array of British films and acting talent making their presence felt in Toronto.
Idris Elba, Colin Firth, Ralph Fiennes, Daniel Radcliffe, Kate Winslet, Keira Knightley and Dame Judi Dench are just a few of the big British names with films at the festival.
With more than 20 British features at Toronto, some being viewed as Oscar hopefuls, there's a degree of optimism. "I think British cinema is undergoing its own renaissance right now," says Toronto Film Festival Artistic Director Cameron Bailey. "There is definitely a new generation of filmmakers who are really expressing their own unique, individual voices as filmmakers, who are on maybe their third or fourth film at the most, and who, I think, are every bit as good as that past generation."
To find out more about these British filmmakers — and some of the stars at Toronto — I had an eve of the festival chat with Mr. Bailey who's clearly quite impressed by what U.K. cinema has to offer right now.
Read More
Filed Under: