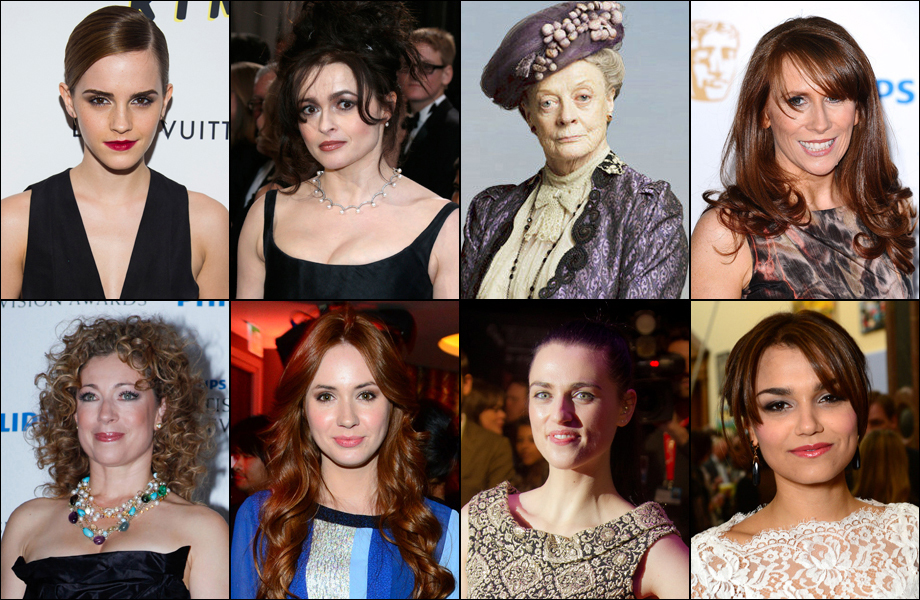 The titans have started to tumble: last week's Round 2 saw 2011 runner-up JK Rowling and "Greatest Woman of Doctor Who" Billie Piper both eliminated. Some of the usual suspects remain, of course, with our two previous champs Helena Bonham Carter and Katie McGrath still alive and fighting. But as numbers dwindle, the choices will become tougher, and we suspect that this week's four quarterfinal races may be the most competitive we've seen yet. (Doctor Who's Alex Kingston, who took out Rowling, is surging and replaces Dame Maggie Smith as our No. 1 seed.)
The rules remain the same: each week you'll vote for winners in a round of matchups, narrowing down the field until we have one woman left — the Anglo Fan Favorites Woman of 2013. Each round is re-seeded so that the previous round's top vote-getter faces the woman advancing with the lowest vote total. Vote hourly to make sure your favorites move on to the next round.
Do your Anglophile duty and VOTE! Quarterfinals voting ends Thursday, September 19 at 11 am ET.
FIRST: Alex Kingston vs. Karen Gillan
Read More
Filed Under: