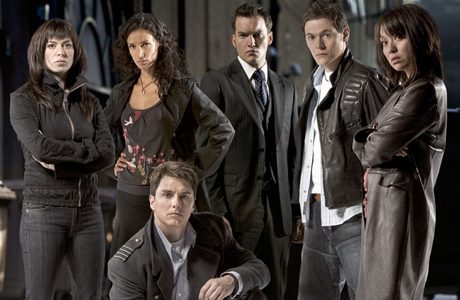 Captain Jack (John Barrowman) and Gwen Cooper (Eve Myles) kicked an inordinate amount of alien butt on the original Torchwood, and they emerged from retirement to battle an unknown in the series return Torchwood: Miracle Day, which makes its BBC AMERICA premiere this Saturday (September 14). But you can't talk Torchwood without paying homage to the original team, a band of outsiders chosen by Captain Jack to investigate alien activity.
There was the narcissistic, hedonistic Dr. Owen Harper (Burn Gorman); the desperately lonely computer expert Toshiko Sato (Naoko Mori), who had an unrequited crush on Owen; Suzie Costello (Indira Varma), Captain Jack's ethically challenged right-hand woman who was killed off in the premiere, only to be briefly resurrected later; and Ianto Jones (Gareth David-Lloyd), who began as a wisecracking coffee boy and evolved into Captain Jack's lover and a tragic figure.
Tragedy was the thread that united the team: all of the aforementioned individuals, save Jack and Gwen, paid the ultimate price for their involvement with Torchwood. But the talented cast left indelible impressions on fans, and we took a look to see what everyone's been up to since their departures.
John Barrowman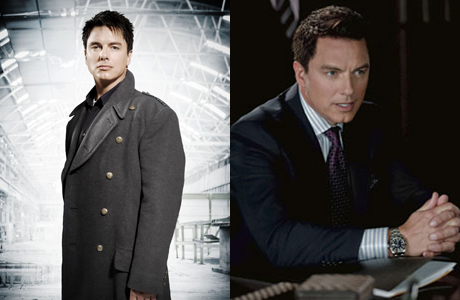 What's he doing now? Barrowman (Captain Jack Harkness) was most notably last seen on television screens this past year as the mysterious archer, Malcolm Merlyn, in the CW's Arrow. Next up, Barrowman will be heading to his native Glasgow, Scotland to star in the stage production of Dick McWhittington at the Scottish Exhibition and Conference Centre in December 2013. Though Captain Jack Harkness may have had a tragic love life, Barrowman has been quite fortunate having married his partner of 20 years, Scott Gill, this past July.
Eve Myles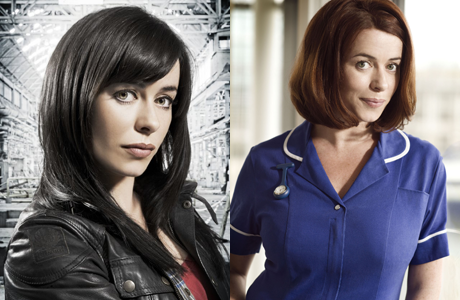 What's she doing now? Much like Barrowman, Myles (Gwen Cooper) announced happy nuptial news this year when she married fellow Welsh actor, Bradley Freegard, in June. It has been a great year for the Myles-Freegard family, who also announced via Twitter that they are expecting an addition to their family. Taking a turn away from the police officer-gone-extraterrestrial hunter, Myles recently starred in the title role of BBC One's Frankie, where she played an emotionally involved district nurse. Myles has since been cast alongside Anthony Head (Buffy the Vampire Slayer) in the upcoming UKTV Gold's comedy series, Us and Them.
Gareth David-Lloyd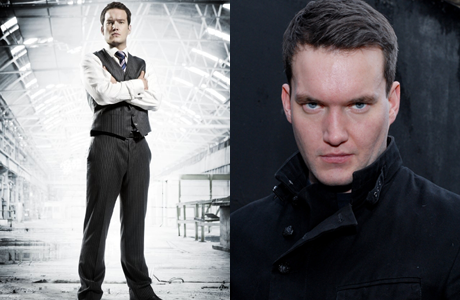 What's he doing now? Ianto Jones's death definitely plagued fans, but luckily not the actor, Gareth David-Lloyd. David-Lloyd was most recently seen in BBC One's long-running medical drama, Holby City, as Rhys Hopkins, a consultant radiologist. He will also be starring in the film, I Am Alone, which is currently in post-production and expected to release later this year.
Burn Gorman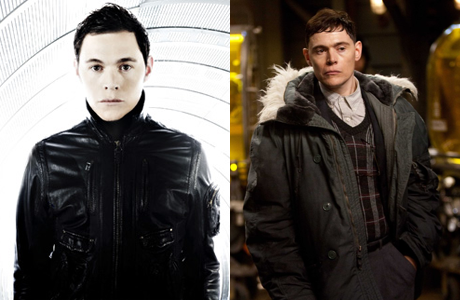 What's he doing now? Gorman (Dr. Owen Harper) has not stopped working since Owen perished in Torchwood Season Two. BBC AMERICA viewers likely spotted him as a contract killer in the first season of The Hour, and Hollywood filmmakers have come calling. Christopher Nolan cast him in a small role in the Batman blockbuster The Dark Knight Rises, and he recently appeared in Guillermo Del Toro's titanic sci-fi thriller Pacific Rim, in which he appeared alongside fellow Brits Idris Elba and Charlie Hunnam. (He's clearly made an impact on Del Toro, who has cast Gorman in his 2015 flick Crimson Peak).
Naoko Mori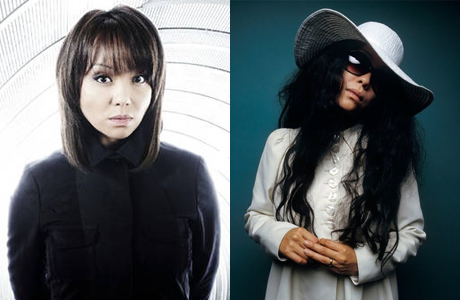 What's she doing now? Since leaving Torchwood, Mori (Toshito Sako) has appeared as Yoko Ono opposite Ninth Doctor Christopher Eccleston in Lennon Naked and in a guest spot on the Grey Anatomy's spinoff Private Practice. Currently, you can find Mori cavorting with puppets in Avenue Q in Seoul, South Korea.
Indira Varma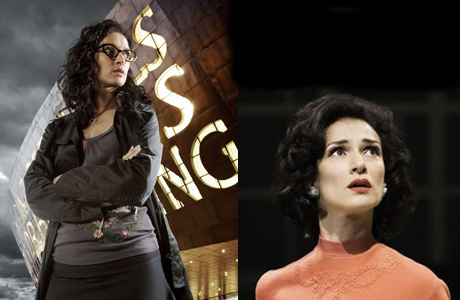 What's she doing now? Since sucking the life out of Gwen, Suzie Costello, or Indira Varma, rather, has appeared opposite Idris Elba as Zoe Luther in Luther. It was recently announced that Varma will also be featured on HBO's hit series, Game of Thrones, as the Dornish lover of Oberyn Martell, Ellaria Sand. Varma was recently seen on the West End as Miss Cutts in the Trafalgar Studios' production of Harold Pinter's, The Hot House, with fellow Brits John Simm, Simon Russell Beale, and Harry Melling.
Kai Owen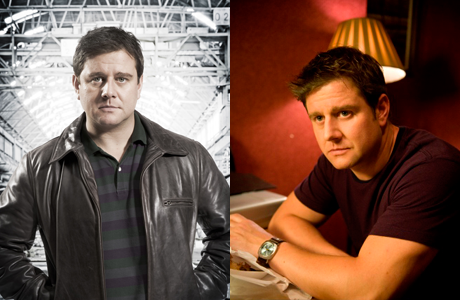 What's he doing now? Kai Owen (Rhys Williams) has been spotted in various projects and shows since his days on Torchwood, such as the first episode of the third series of Being Human, an episode of Waterloo Road, and an episode of The Syndicate. Likewise, he has done various stage productions in his native Wales, and will be in a production of Aladdin this Christmas as Widow Twankey.
Are you going to watch Torchwood: Miracle Day? 
Read More
Filed Under: