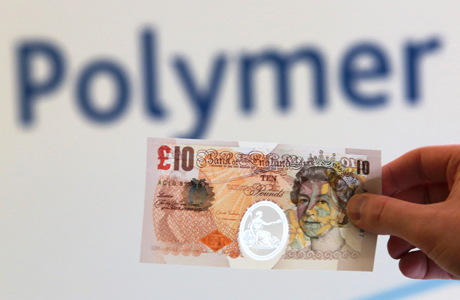 The Bank of England is debating switching from paper to plastic bills, reports BBC News. The switch could happen as early as 2016, which would end more than 300 years of paper currency.
The new banknotes would be smaller, cleaner and safer from counterfeiting, says the bank. As well, they'd survive a spin in the washing machine. Right now the paper bills, made out of cotton fiber and linen rag, reportedly last about a year before wearing away.
Researchers have spent the past three years looking into using a thin, transparent and flexible film made of polypropylene. The new notes would fit in your wallet but there is concern over whether the material would be foldable and they'd be hard to count.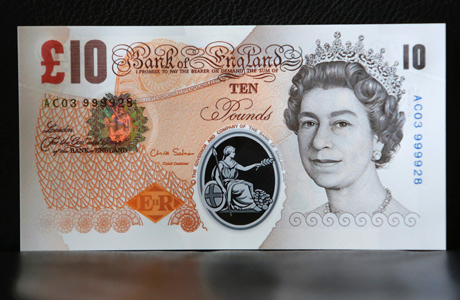 The bank is taking the polymer banknotes on the road, hosting 50 public events across the UK until November 15, 2013, in order to give the public an opportunity to touch and feel the polymer banknotes. The bank will collect and analyze the feedback before making a final decision.
Charles Bean, deputy governor of the Bank of England, said the outcome of the events will be key in making the decision saying, "The Bank of England would print notes on polymer only if we were persuaded that the public would continue to have confidence in, and be comfortable with, our notes."
The plastic notes are already being used in Canada, New Zealand, Mexico and Singapore.
Paper or plastic? 
Read More
Filed Under: