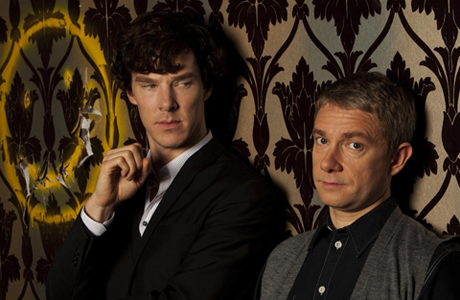 If you're anywhere near Oregon over the next month, and you're one of the growing army of fans of any of the various interpretations of Sir Arthur Conan Doyle's Sherlock Holmes stories – who collectively should go by the name deductionists, by rights – there's a treat coming your way.
The Oregon Museum of Science and Industry in Portland is the first of ten locations for a touring event called the International Exhibition of Sherlock Holmes, starting in October. On display will be some of Sir Arthur's original manuscripts and illustrations, and personal correspondence taken from his time at university in the coastal town of Portsmouth.
There are also various production items from the Robert Downey Jnr Sherlock Holmes movies – costumes and props and the like, and a recreation of 221B Baker Street, as well as a collection of various Holmes memorabilia and video presentations showing other famous retellings of his adventures (including Mr Cumberbatch, obviously).
There will also be some scientific experimentation, to show how the methods of this fictional detective influenced actual detective work over the years.
The exhibition has been co-designed by GMCA, and their principal, Geoffrey M.Curley told Radio Times that his love of Sherlock comes from the fact that he is (to use high school slang) much more of a nerd than the more  jock-ish superheroes: "There is no other heroic character I know whose superpowers are entirely based on exceptional scientific abilities.
"Sherlock Holmes is more relevant and popular today than ever before. It is an honor to be sharing the brilliance of Conan Doyle and his beloved Sherlock Holmes and Dr. Watson with children, families, and adults everywhere."
For more details on the International Exhibition of Sherlock Holmes, visit their website.
See more:
Benedict Cumberbatch: "As An Actor, You're Looking For The Infinite"
Now Even Sir Ian McKellen Is Playing Sherlock Holmes!
'Sherlock' Director: "We Did A Few False Shots"
Read More
Filed Under: