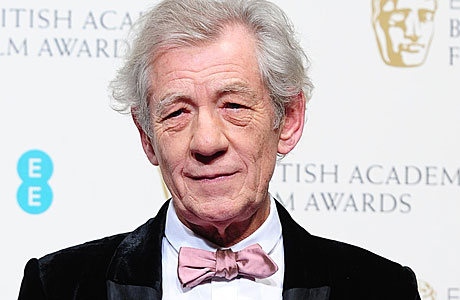 This is getting ridiculous. It's one thing for Benedict Cumberbatch to play all of the roles in all of the films, but while this is going on, film-makers are hellbent on creating more and more different versions of Sherlock Holmes.
It's if the international industry of movieticians and televisualists are trying to provide a counterweight; a part that he definitely can't take, because he's already doing it.
Take A Slight Trick of the Mind, a new movie set to be created by the giddy team-up between producer Anne Carey and the production houses of (deep breath) Icon, See-Saw, FilmNation and BBC Films. It is set in a Sussex village immediately after the Second World War, and shows a retired and severely aged Holmes, living with a housekeeper and her mystery-mad son, and haunted by shattered memories of an unsolved case from the turn of the century.
The story comes from the novel by Mitch Cullin, the film will be directed by Bill Condon, of Gods And Monsters fame, and the part of Sherlock Holmes will be played by Benedict Cumberb… sorry, Sir Ian McKellen.
In a press release, Anne Carey said: "Mitch Cullin's elegiac novel is not so much about solving a mystery, as it is about accepting life's mysteries. I could not be more excited about the talent who have come together to make this film a reality."
You'll have a bit of wait before you get to see it, mind you. Filming doesn't start until next April.
Read More
Filed Under: