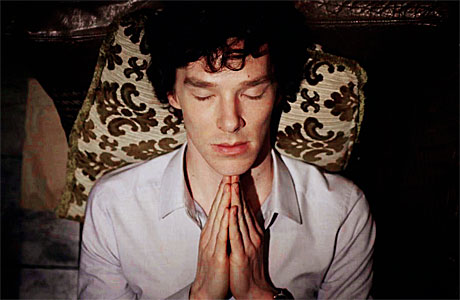 It's not every day that the actor Benedict Cumberbatch gets to put his signature on a contract for paid employment, and ye… actually it IS every day, isn't it? I mean he is constantly accepting new offers of work, and even when he isn't, even when there are no exciting new projects there to start with, people just go ahead and make them up (I am, of course, referring to the recent Star Wars rumor that has so far turned out to be a puff of hot nothing).
And here's another job! A job that could go to one of any number of actors currently in the business (I've checked, there are at least 23 male actors at the moment. At LEAST), but has ended up in the sweaty hands of Benefits Careersnatch instead.
Not content with dominating the Toronto International Film Festival with three examples of his work (12 Years A Slave, The Fifth Estate and August: Osage County), he's now in talks to play the explorer Percy Fawcett in the movie adaptation of David Grann's book The Lost City of Z. A role, mind you, that was originally intended for the actor Brad Pitt, who has had to take a lowly executive production role instead, just to feed his many children.
According to Deadline, James Gray is directing, from his own adapted script, in the tale of a real Amazonian explorer in the mid 1920s, who claimed to have found an ancient kingdom while mapping a stretch of rainforest in Brazil. Widely considered to have been a fraud, Fawcett took a three-man party back into the jungle – including his own son – to prove that his discovery was real, and all three disappeared, never to be heard of again.
Just like those 22 other male actors will, if certain people get their way…
Read More
Filed Under: