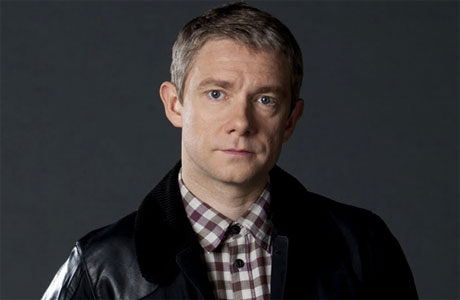 The movie Fargo occurred at a point where two careers (or possibly three) intersected at just the right point to pique interest in unorthodox tales. In 1996, any movie that featured William H. Macy was definitely worth checking out. He had become a badge of interestingness for unusual film projects – like Mystery Men, Boogie Nights or Wag The Dog – a status matched soon after the film came out by Frances McDormand, his co-star.
And of course, if you're looking for leftfield sensibilities in storytelling, you'd want to check out the latest Coen brothers project. Fargo arrived after The Hudsucker Proxy and before The Big Lebowski, and easily outpaced both films in the way it uses quirky comic relief to ratchet up the dramatic tension.
Martin Freeman is an actor in a similar situation to William H. Whatever project he's involved in, it's definitely worth having a look – even if it's a remake of The Hitchhikers Guide To The Galaxy or a long trawl through the short story of The Hobbit – because it's him.
And now he's joining the cast of a TV show based on Fargo, playing the Macy role: harassed insurance salesman Lester Nygaard. And so of course we're going to have to take a look, right?
According to The Hollywood Reporter, Lester's world is turned upside down by the arrival of a cunning stranger Lorne Malvo (Billy Bob Thornton), in an all-new story that takes place over 10 episodes.
There are new characters and new adventures, the only common thread with the movie is "the humour, murder and 'Minnesota nice' of the original."
Production will begin in Calgary and Canada next month, with the first show coming out in Spring 2014 on FX.
See more:
QUIZ: Which 'Sherlock' Character Are You?
Gaze Into The Face Of 'Sherlock's Latest Nemesis
WATCH: Benedict Cumberbatch's Amazing Video For Comic-Con
Martin Freeman Says Bye-Bye To Bilbo
Read More
Filed Under: