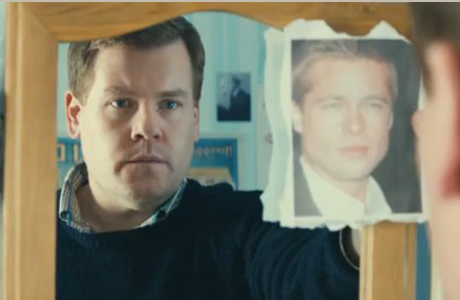 In many ways the forthcoming movie One Chance, which had its world premiere at the Toronto Film Festival this week, is a star vehicle for British actor James Corden.
Corden, who was the toast of Broadway last year for his dynamic performance in the British import One Man, Two Guvnors, plays a British underdog who triumphs in One Chance.
The film is based on the real story of Paul Potts, played by Corden, a mobile phone salesman in Wales who after emerging the winner of the reality tv show Britain's Got Talent in 2007 went on to become an opera star.
Corden says: "It's essentially a sports movie, it just so happens that the sport is opera. It's a classic story of someone who comes through despite everything and achieves everything they ever dreamed of and more."
For most of the film Corden is potraying Potts before he became well known to his legions of follows.
The actor says: "I am playing him in a world in which we never saw him. He's not a great historical figure who we've lived with for so long and know every single mannerism and tick and quirk so in that respect it felt a lot easier. It felt also like I could bring something of myself to it which made it a lot easier for me."
The film is backed by movie mogul Harvey Weinstein, a master of orchestrating Oscar campaigns. He has indicated that he thinks Corden's performance has Oscar potential and that he'll be pushing hard to make sure he gets Academy recognition.
Much to the delight of fans James Corden was at the Toronto premiere, as was Paul Potts himself. But the figure who created the most excitement for the audience at the world premiere was Taylor Swift who's done a song for the film's soundtrack.
Read More
Filed Under: