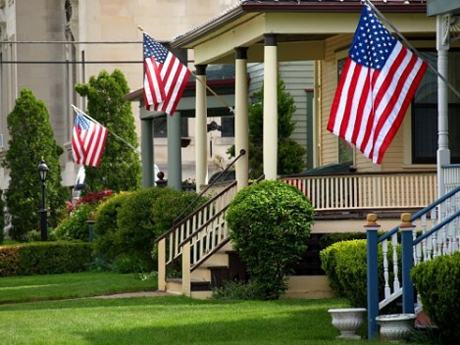 The Union Jack has become incredibly popular in the U.K. in recent years. Where once us Brits would have felt a bit of a Charlie donning Union Jack attire, the country is now awash with bedding, t-shirts, footwear, high fashion, low fashion and everything in between. Marks and Spencer even launched their own range for goodness' sake. And let's not forget the whole "Keep Calm" campaign, which I have to say, is wearing a bit thin these days.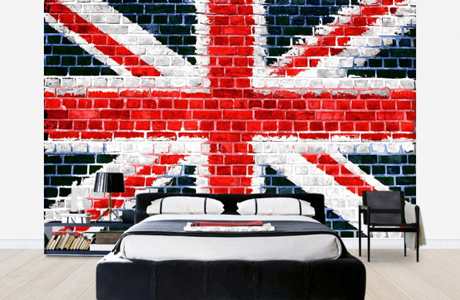 What you still don't see in the U.K. however, are flags flying outside houses, so it comes as something of a surprise when we first set foot in the U.S. Indeed, some Brits have confessed to feeling a "bit creeped out" at the sight. We can stretch to the odd bit of red, white and blue bunting, but only if there's a BIG occasion like the Queen's Diamond Jubilee or a Royal Wedding. Over here however, it's not uncommon to see Old Glory in glorious six-foot dimensions hanging right outside the front door of regular houses. Obviously they are everywhere around 4th of July, (American Independence Day), but many homes have flags flying throughout the year.
Should the mood take you, for a couple of bucks you can buy a bracket to attach to your door or house, into which a flagpole will slot.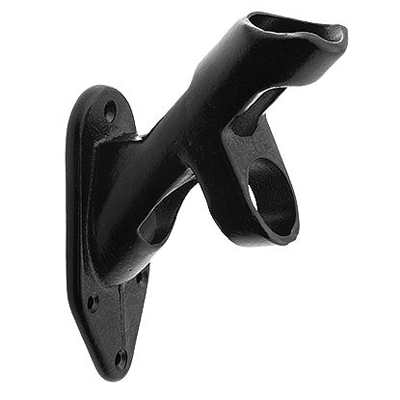 In most cases, Americans who choose to fly a flag outside their houses are your normal, common-or-garden folk. Whether or not other nations agree or think it's odd, these people are proud to be Americans and heck, it's not harming anyone. Flag-flying and general love of country isn't quite the neo-Nazi, skinhead thing that it's often perceived to be in the U.K.
And flag-flying is very serious business in the U.S.; there are federal guidelines with "instruction and rules on such topics as the pledge of allegiance, display and use of the flag by civilians, time and occasions for display, position and manner of display, and how to show respect for the flag." I'm betting that not many Americans are aware of how often they break the law either, "The flag should never be used as wearing apparel, bedding, or drapery. " Oops. And even worse, "The flag should never be used for advertising purposes in any manner whatsoever. " (Imagine the revenue that could be generated if the government cracked down on this.)
There's even Flag Day (June 14) which was made official by President Truman in 1949, and must be officially proclaimed by the sitting President each year.
And finally, did you know that the study of flags is "vexillology" and a flag expert is a "vexillologist"?
Are you prone to wearing either the UK or U.S. flag across your chest on a t-shirt?
Read More
Filed Under: