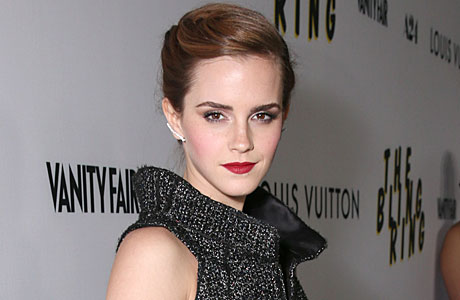 Emma Watson, 2013 GQ Woman of the Year, is set to play British-American author Emma Forrest in the film adaptation of her 2011 memoir Your Voice in My Head, reports Radio Times. Forrest has written the screenplay.
Watson was attached to the project a couple years ago when it was in the beginning stages and Harry Potter director David Yates was attached. Yates left the project and so did Watson, reports The Hollywood Reporter. Apparently she's changed her mind.
The film is now set to be directed by Francesca Gregorini.
Watson will take on the role of the young author, now 36, who was born and raised in London to an American mother. She has dual citizenship in both the UK and U.S. and currently lives in the Los Angeles area.
Forrest achieved success at a young age, having an article published in the London Evening Standard at the age of 15. Her own column soon followed. She battled depression and ultimately attempted to take her own life. She worked with a therapist, who was battling cancer unbeknownst to Forrest, to get past her problems. Her one-year relationship with actor Colin Farrell acts as great material for her book but not so much her mental state post-breakup.
You can follow Forrest on Twitter here.
In addition to her memoir, Forrest has written three novels including Namedropper (1998), Thin Skin (2002), Cherries in the Snow (2005).
Read More
Filed Under: