Dunkin' Donuts is giving it another go in the U.K … the ol' college effort as some might say. DD had stores in Britain, but pulled out in the mid-nineties, as it just didn't catch on.
It's sort of like when you go to the U.K. and think, "There's no bagel stores here. Maybe I'll open a bagel shop. Genius!" Well, there's a reason there aren't bagel shops, the demand isn't quite high enough to call for an entire store.
DD announced their plans to open 150 restaurants throughout the nation, with 50 specifically in London, reports The Telegraph. The franchise currently has more than 100 locations in Europe, but they only represent one percent of its revenue.
The company has high hopes that this second time around will result in a different reaction. The breakfast and coffee "broker" believes they can offer a more "mild" coffee option to Britons who look for their caffeine fix at McDonald's, Greggs or Starbucks.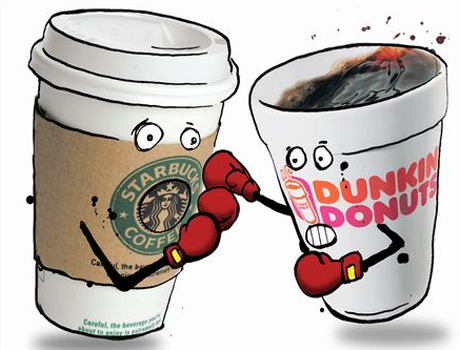 Based on visits to the U.K., it's rare to find a household there with a coffee maker. They either have instant coffee, most likely for American guests, or drink tea. It just makes us wonder if it's common for people in the U.K. to make a coffee stop on the way to work or for a midafternoon pick-me-up.
DD might be smart to tailor their menu to their new audience and offer a nice tea and scone selection. It may sound like we're jesting but Pizza Hut has English-centric toppings like a layer of traditional sausage.
In other words, some of the overly decadent, and overly sweet treats, might be a bit much for a U.K. clientele, as seen below:
Do you think the Dunkin' Donuts chain will catch on in the U..K? 
Read More
Filed Under: