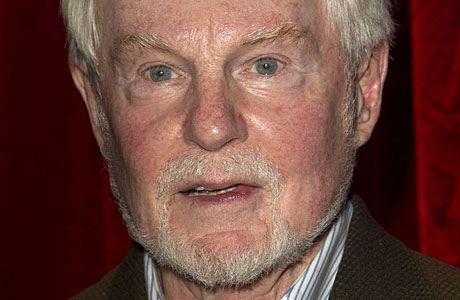 There's a great alternate history of Hollywood to be written, in which the actors that just missed out on getting certain iconic screen roles are shown having got the part.
In the Harry Potter films, Tim Roth is Severus Snape, while Jennifer Lawrence is Bella in Twilight, and Tom Cruise is off filming Iron Man 4, meanwhile, people talk about growing up watching Al Pacino as Han Solo in Star Wars, Nicholas Cage playing the Judd Nelson rebel role in The Breakfast Club, and Gwyneth Paltrow kissing Leonardo DiCaprio in Titanic.
And anyone seeking to make a TV series about Thomas Harris's psychopathic doctor Hannibal Lecter would be referring back to the definitive reading of the role, from The Silence of the Lambs, as performed by Sir Derek Jacobi.
In his newly-released autobiography As Luck Would Have It, Sir Derek explains that he very nearly got the part that ignited a jet under the career of Sir Anthony Hopkins, and that he wasn't the only notable British thespian up for the role.
He writes: "I was one of the three finalists for the casting of Hannibal Lecter for The Silence Of The Lambs: the others were Daniel Day-Lewis and Tony Hopkins. They were determined to have a Brit for their villain – I'm not sure what this says about us. Goodness knows how it would have turned out if I had played the part, but I would have been malevolent in a very different way.
"Tony has harder eyes than I have. He was wonderful."
Which does raise an interesting reverse possibility. Anthony Hopkins as the Master in Doctor Who, anyone?
Read More
Filed Under: