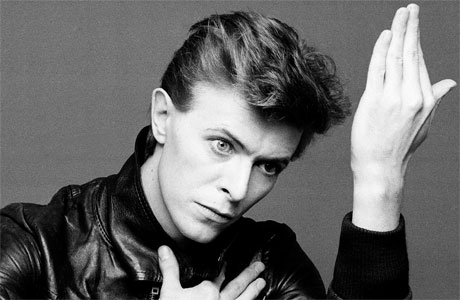 It's that time of year again. The Mercury Music prize shortlist has just been announced, and this year, it's all about the big hitters.
As we usually do, we'll go through all twelve of the nominated albums, and give examples so that everyone is up to speed with the shortlisted albums, but frankly, for some of the artists on this list, it's like introducing you to your own family.
Nevertheless, here is your roundup of the greatest albums of the past year in British music (and for once, Daft Punk can't play, lucky or otherwise):
David Bowie – "The Next Day"
A year ago, no one would have thought David Bowie would even have an album out, let alone one good enough to win prizes. And yet here we are. He's back, he's in fine voice, and ever since this album came out, 2013 has seen an astonishment of musical riches fly about. Thank you, Sir Dame of Duke!
Arctic Monkeys – "AM"
I know what you're thinking. You're thinking "dude, how can this be in the shortlist if it only came out two days ago. What kind of bushwhacking hog-tie of a hoedown is this?"
That's how you talk, isn't it? Anyway, I have no idea how the Arctics latest made the list, but I have heard it, and it's jolly good, so let's not be beastly.
Laura Marling – "Once I Was An Eagle"
Her fourth album of imperious, clanging folk songs about love, identity and frosty self-reliance, and her third nomination for a Mercury.
Foals – "Holy Fire"
They arrived in a kerfuffle of polyrhythmic guitars and yelping, and then sort of grew a beard of monstrous riffage and, well, still yelping, but sexy yelping.
Villagers – "Awayland"
The exact opposite to Homeland.
James Blake – "Overgrown"
His second nomination, and rightly so, as this album, comprising little but a terrifically impassioned voice and a lot of whooshing reverberation, is both haunted and haunting.
Jake Bugg – "Jake Bugg"
One of a seemingly endless supply of British youths with immaculate moptops and a marked unwillingness to smile. Jake may have spent most of his time in the spotlight moaning about The X Factor like a jilted lover complaining that his ex's new boyfriend has a stupid car, but actually, he's quite good at music in his own right.
Laura Mvula – "Sing to the Moon"
Imagine Nina Simone produced by the Beach Boys. Now imagine a cow operating a lathe, on a bouncy castle. Now stop imagining stuff and go and listen to Laura Mvula, she's amazing.
Rudimental – "Home"
A little bit rude, a little bit mental.
Savages – "Silence Yourself"
The album is called "Silence Yourself" and the song is called "Shut Up." It's almost as if they're not interested in how great we think they are.
Disclosure – "Settle"
The dance duo who spell 'disco' with some extra letters.
Jon Hopkins– "Immunity"
He is one of the few musical artists that can claim to have produced Brian Eno, instead of the other way around. This is his fourth solo album.
Read More
Filed Under: