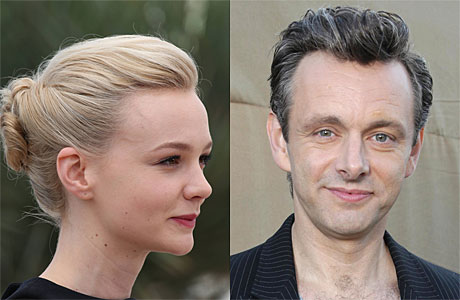 If there's one thing the Brits are rightly proud of doing better than anyone else, it's the costume drama, particularly when they're adapted from a classic of literature. You can't get enough of them, I can't get enough of them, and the acting fraternity are practically handing out bodices and man-stockings at drama school, just to be sure everyone can get used to them.
It's with this in mind that we bring you news of a new adaptation of Thomas Hardy's Far From The Madding Crowd, which begins shooting in rural Dorset, Oxfordshire and Buckinghamshire this week.
It's a Fox Searchlight co-production between DNA Films and BBC Films, directed by Thomas Vinterberg (The Hunt), adapted by David Nicholls (who among other things, adapted Gemma Arterton's production of Tess of the D'Urbervilles for TV), and starring Michael Sheen, Carey Mulligan, Tom Sturridge and Juno Temple
Quoted in ScreenDaily, the production team are pretty excited about it, all things considered:
Andrew Macdonald from DNA explained: "Far From The Madding Crowd is one of the most enduring and captivating stories in English literature. David Nicholls' script beautifully captures the heart of Hardy's original and we are thrilled to be bringing it to the big screen with Thomas Vinterberg."
For his part, Thomas humbly added: "It is a great privilege to bring such a wonderful piece of very English literature to the screen."
And singling their lead actress out for particular praise, executive producer Christine Langan added that Carey is, "the perfect Bathsheba [Everdene]."
And remember Christine is British, and this is a costume drama, she knows perfect when she sees it.
Read More
Filed Under: