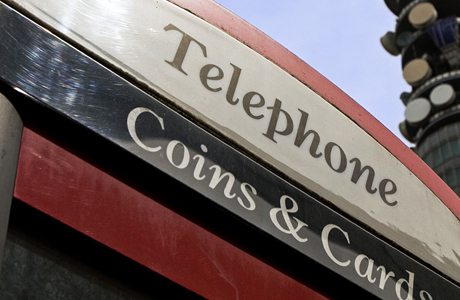 Lea Beaumont, 25, who lives in Leeds, England, was fed up with receiving numerous calls from solicitors and took matters into his own hands.
He set up a new phone number using PhonepayPlus so that incoming callers were charged 10 pence to connect and additional charges per minute, reports BBC News.
Beaumont set up his number in November 2011 and called all of the service companies who had been inundating him with cold calls and gave out the new number. He has made £300 ($464) since then. He has a separate line for friends and family who can call him for free.
He told BBC News he now welcomes cold calls and keeps telemarketer on the line longer than he typically would saying, "Because I'm getting annoyed with PPI (Payment Protection Insurance) phone calls when I'm trying to watch Coronation Street so I'd rather make 10p a minute." Since changing his number the amount of cold calls has tapered off.
While Beaumont lets callers know they will be charged for the call, and most choose to go through with the pitch in the hopes of making a sale, PhonepayPlus called into BBC Radio 4 to discuss Beamont's scheme and wants to discourage individuals from setting up pay-per-call lines saying, "Premium rate numbers are not designed to be used in this way and we would strongly discourage any listeners from adopting this idea, as they will be liable under our code for any breaches and subsequent fines that result."
So, in other words, you can't charge your longwinded friend to listen to his/her stories without them knowing.
Do you think this was crafty or sneaky? 
Read More
Filed Under: