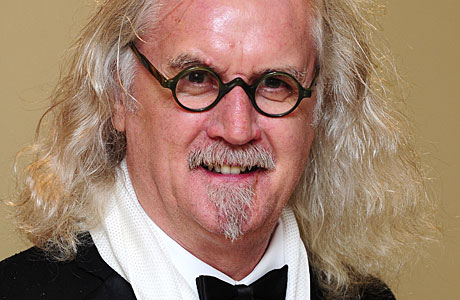 When a popular entertainer starts to spend long periods out of the public eye, it can mean a few things: their appeal is on the wane, they've lost heart or got bored with the day job, they have a family they'd rather be spending time with and those laurels suddenly look jolly comfy.
The other option is the frightening one – health problems. That's why Billy Connolly has been uncharacteristically quiet recently. Not only has he been diagnosed with Parkinson's, he's also had surgery for prostate cancer.
In a press-release (quoted by Radio Times), his management company were keen to state that these fairly major setbacks will not have huge effect on the amount of work he will be taking on, and went on to explain that he'll be filming a new TV series soon.
Their statement said:  "Billy Connolly recently underwent minor surgery in America after being diagnosed with the very early stages of prostate cancer. The operation was a total success, and Billy is fully recovered.
"In addition, Billy has been assessed as having the initial symptoms of Parkinson's disease, for which he is receiving the appropriate treatment.
"Billy has been assured by experts that the findings will in no way inhibit or affect his ability to work, and he will start filming a TV series in the near future, as well as undertaking an extensive theatrical tour of New Zealand in the new year."
Here's a classic, fairly recent (and fairly unsettling, if you're attending a wedding soon) bit of Billy on The Graham Norton Show, to lift the spirits:

Read More
Filed Under: