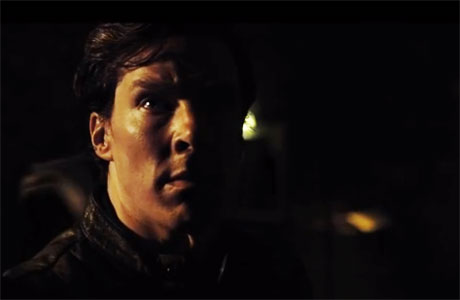 Well this is an unpleasant way to start the week.
A thirty second trailer for the new movie Little Favour emerged over the weekend, in which Benedict Cumberbatch is taken to a dingy room and beaten about the face with a gun. And, curiously, it was entirely paid for by Benedict's fans, and he took no fee for taking part.
What that says about the state of modern fan culture is a psychiatrist's lottery win, but the movie – written and funded by Patrick Victor Munroe – was entirely funded using Indiegogo. It tells the tale of Iraq war veteran Wallace, who owes his life to an American soldier called James. Although he's still coming to terms with his experiences in conflict, and trying to deal with post-traumatic stress disorder and start a new relationship, things start to come apart when James appears to call in his debt.
Here's Benedict's original message of thanks – back in May – to all of the Indiegogo users that contributed, especially as they managed to raise three times the original target in just twelve hours:
More news on the full release when we get it.
Read More
Filed Under: