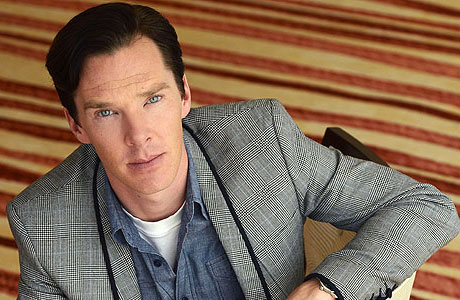 Right now, any news organisation could run any news story they liked, linking Benedict Cumberbatch with any noteable role from Shrek to Lady Macbeth, and you'd be a fool to bet against it turning out to be true.
However, some stories are truer than others, and this one, while originally conjured up in the mind of Daily Mail theatrical columnist Baz Bamigboye, has the solid ring of possibility around it.
So, we know that Benedict would like to play Hamlet, and Baz found out that he is actively seeking a new stage role, after his triumphant portrayal of both Doctor Frankenstein and his monster (depending on which night you went to see the show), opposite Jonny Lee Miller.
If it happens, apart from the issue of a worldwide stampede to London from Cumberbanians, he will be taking his place in a prestigious line of notable modern Hamlets, including David Tennant, Jude Law, Ben Whishaw, Mark Rylance and John Simm,
What Baz then did was set off in search of a new production of Shakespeare's tale of youthful indecision, existential angst and madness, and found the esteemed theatrical producer Sonia Freeman.
She told him: "We're in advanced discussions with Benedict Cumberbatch about playing Hamlet, and we're at the stage of sorting out schedules concerning him and the director Lyndsey Turner.
"Key to those talks is West End theatre availability, or availability of a non-traditional theatre space to present the play."
And no, you can't volunteer your sitting room.
Incidentally, if you want to see some behind-the-scenes shots from the filming of Sherlock, Radio Times has a gallery.
Read More
Filed Under: