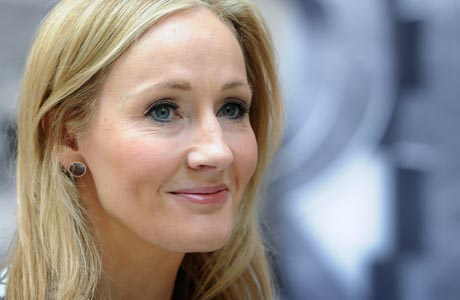 J.K. Rowling is many things: author, philanthropist, creator of Quidditch, and if she was a cookie, she'd be the kind of cookie you would cut your fingers on.
Today, she's inked a deal with Warner Brothers that will see her not only return to the magical reality of her most famous creation in movie form, but create new TV shows and theme park attractions along the way.
For starters, she's adapting her Harry Potter spin-off Fantastic Beasts and Where to Find Them – originally released to benefit the charity Comic Relief – for a movie release. This is the first time J.K. has written her own screenplay, and it will feature some of the fantastical creatures that have appeared in the wizarding universe, from blast-ended skrewts to thestrals. Naturally, it's hoped this could become a series on a par with the original.
And of course these ideas will find their way into extensions of the hugely popular Harry Potter rides, at the Universal Studios theme parks.
Meanwhile, Warners will also become the worldwide distributor of the BBC's adaptation of J.K.'s first post-Potter novel (and first novel aimed for an adult market) The Casual Vacancy, which is being made next year.
In a statement to the press (quoted in the New York Times), J.K. said her decision to get into scripting came from a desire to revisit her magical universe, and create "an extension of the wizarding world.''
"As I considered Warners' proposal, an idea took shape that I couldn't dislodge. That is how I ended up pitching my own idea for a film to Warner Brothers."
Will you be going to see Fantastic Beasts and Where to Find Them? Tell us here: 
Read More