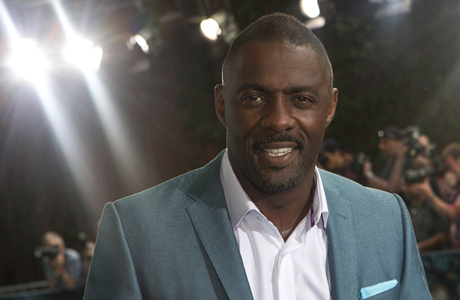 We've made a lot of fuss here about how busy Benedict Cumberbatch is keeping himself these days, but most of his activities can at least be contained within the realm of acting. Idris Elba is even more of a plate-spinner than that, devoting his time between a supercharged career in TV and movies, and his abiding passion for music, and then generally larking about in pop videos and making daft videos for YouTube.
The man's a content tornado, as this list seeks to illustrate:
TV Presenter
Idris has presented (and acted as executive producer) on two music documentaries in Britain: How Hip Hop Changed The World and How Clubbing Changed The World.
DJ
Not too shabby on the 1s and 2s, my man.
Anti-Crime Ambassador
This is an actual real job Idris Performs for The Prince's Trust, the organisation he credits with helping him launch his career, after they gave him a grant to study at the National Youth Music Theatre. Sadly there is no superhero costume, as you'd think from the job title.
Car Salesman
http://www.youtube.com/watch?v=iX-D7IoEgws
And speaking of cars…
Night Shift-Worker at the Ford Dagenham Car Plant
Yep, the same one that is so prominently featured in the movie Made In Dagenham. Idris worked there after he finished at the Youth Theatre.
Rapper
A lot of actors have music as a side project, something to fill their time in between movies. With Idris, music has been part of his life for as long as acting has, and he's done pretty well in both fields, appearing on Jay-Z's "American Gangster," and Pharoahe Monch's "W.A.R." albums and releasing a series of highly regarded hip hop EPs.
And on that note:
Freestyler
They are literally making this up as they go along.
Comedy Extra
In this clip from the 1994 BBC comedy 2Point4 Children, there's a man counting off parachutists as they tumble from a plane. Although you can barely see him, that man will one day become John Luther. And indeed Nelson Mandela. Showbusiness is weird.
Mime Artist
This is just one of the music videos that has been graced with a wordless performance from Idris. You can also find him in videos by Giggs, the Isley Brothers, Fat Joe, and Angie Stone.
Beatboxer
There are no words.
The third miniseries of Luther begins tonight, at 10pm/9c on BBC AMERICA. 
Read More
Filed Under: