You know you've made your way to St. Louis, MO when you see the epic Gateway Arch, which symbolizes the westward expansion of the United States. Let's check out some British stuff that's going on once you get there:
1. The Cheshire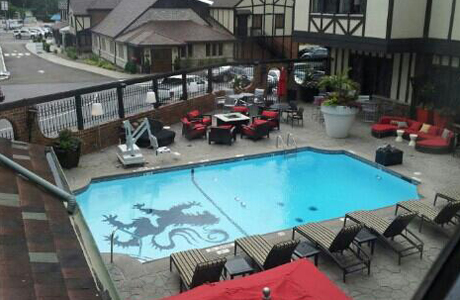 You'll instantly feel that old world charm when checking into the The Cheshire, located at 6300 Clayton Rd. The hotel embraces the charm and authenticity of a British Inn, but at the same time offers modern conveniences. The Fox & Hounds Tavern, located on-site, is based on a gathering room in an English home. The tavern serves a small plates menu, featuring traditional English favorites like bangers and mash and fish and chips. Umm, did you see the pool?
2. London Tea Room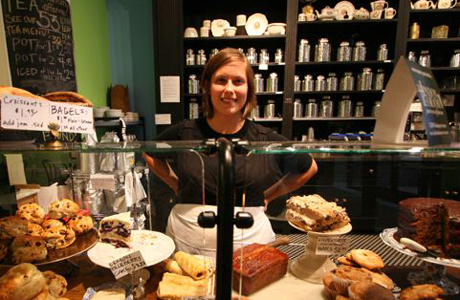 Like many English-owned spots, this tea room was spawned out of homesickness. Founded in 1997, two British friends set out to open, and keep open, a tea room like the ones they had back home. Well, it's a win-win. The shop is still open and doing well and offers a large variety of loose teas for sale and consumption on the spot. The website reads: "A gathering place for those who enjoy gathering in places, where the highest quality teas were sold and served and one could find a touch of style and substance to add a spit polish to their grim."
3. The St. Louis Scottish Games
The St. Louis Scottish Games take place on Friday, September 27-28, 2013 at Forest Park, South of the Missouri History Museum, located at 5700 Lindell Blvd. The festivities will include musicians, Scottish country dancing, sheep herding, swordplay and a performance by the Scottish-rock band Celtica.
4. Missouri Tartan Day


The Missouri Tartan Day takes place annually, showcasing Scottish-American culture and promoting good will through music, dance, food, athletics, storytelling and a variety of interactive activities. The festivities took place during April, 2013 in St. Charles, MO (30 minutes outside of St. Louis) this past year … keep an eye out for the 2014 schedule.
5. The Scottish Arms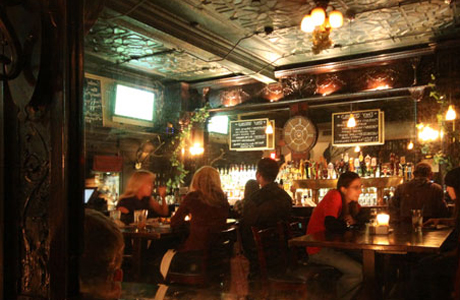 The Scottish Arms, located at 8 South Sarah Street, is a rustic traditional Victorian style pub with a menu that changes seasonally. While the menu may change, you can count on Scottish and British staples like Scotch Eggs, Haddock n' Chips and Bangers, to name a few, all year round.
6. St. Louis English Country Dancers


This group of dancers typically meet twice a month to take part in English country dancing, which involves lines of men facing lines of women; the dancers walk patterns with their partners and with other couples in the set. Beginners are welcome and a half hour workshop will be offered before each dance.
7. The English Shop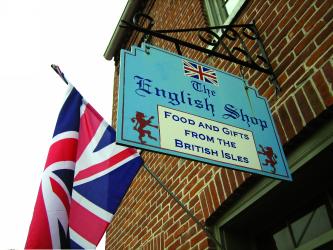 Shoppers are greeted with a statue of a Buckingham Palace Guard, offering a sampling of treats. You can stock up your pantry with British eats and groceries from the The English Shop, located at 703 S. Main St. in St. Charles, MO.
8. St. Louis Science Center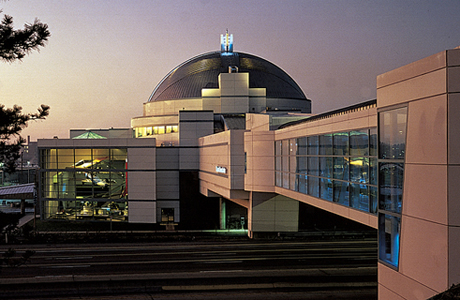 Learn the real science behind science fiction at the St. Louis Science Center's First Fridays events, located at 5050 Oakland Ave. Each month has a different theme, features free hands-on activities and culminates with a free 10pm screening of a movie. The September event revolved around Casino Royale and the science behind popular casino games. The next event, Super Hero & Villains, will take place on October 4. Followed by Zombies on November 1. A Doctor Who event took place over the summer but we're guessing it'll come full circle. Keep an eye out!
9. Amsterdam Tavern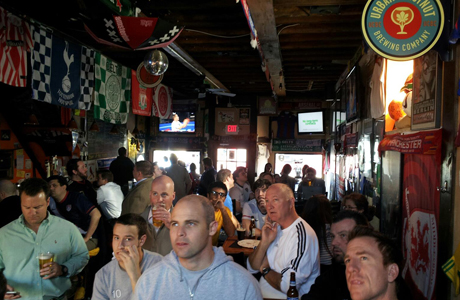 Founded in 2008, Amsterdam Tavern, located at 3175 Morganford, is the place to go if you're in the mood for a pint and some soccer. Well, they call it 'futbol' on their website. Here it is in their words: "We have a passion for travel, culture, language, food, and futbol! We believe people can best experience all of this and more in their favorite watering hole, public house, bodega, bar, or taverna." The tavern is showing all English Premier League matches and the World Cup Qualifiers 2010.
10. STL Cricket League


The STL Cricket League was formed to provide athletes with an opportunity to demonstrate their aptitude and skill in a competitive and mutually supportive cricketing environment.
Do you have any additions to the list? 
Read More
Filed Under: