Salt Lake City, UT is home to Robert Redford's annual Sundance Film Festival, which takes place during January. The fest brings out the crowds in droves, but there's plenty going on the rest of the year. Check out some Britished up places and events:
1. London Market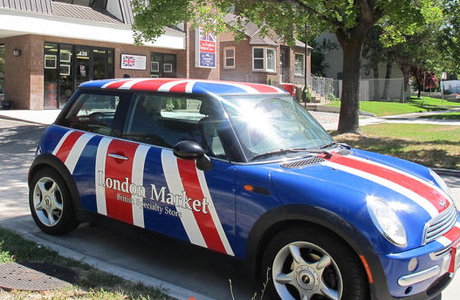 1. The London Market
You can't miss The London Market, located at 439 East 900 South, with the Union Jacked-out Mini Cooper in the driveway. The specialty store offers all things British with tasty treats, groceries and products you may not be able to get elsewhere. Elizabeth's English Bakery is located on the same site, offering take-away bakery items and tea.
2. Edinburgh Castle Scottish Imports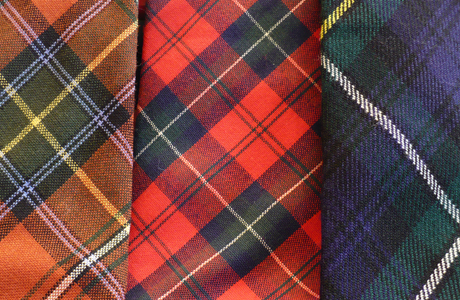 Whether you're shopping for a gift or are just plain in a need of a Tartan tie for a special occasion, Edinburgh Castle Scottish Imports, located at 24 South Main Street, has plenty to offer. The shop is run by native Brits, from both Scotland and England, and they take pride and joy in finding "lovely collectibles from the Old Country."
3. The King's English Bookshop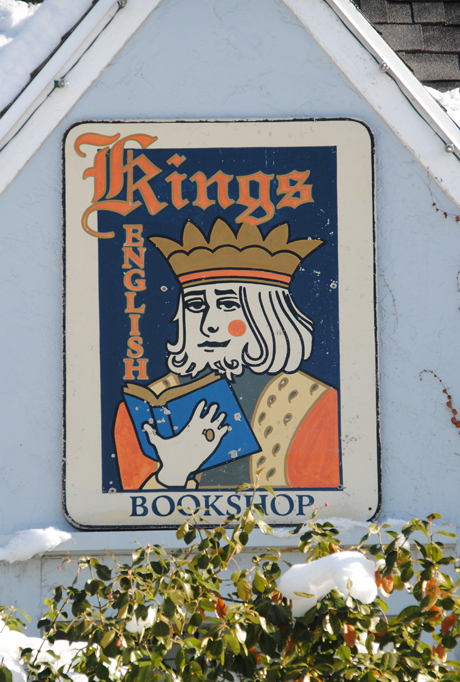 This quaint bookshop, located at 1511 S 15th E St., has a classic English cottage feel. The calendar is booked and you can see a list of the upcoming events here; we'd like to point out a Britished up event for the kiddies with Jennifer Adams' in-store event where she'll talk about and sign her two books Sherlock Holmes: In the Hound of the Baskervilles: A Babylit(r) Sounds Primer and Anna Karenina: A Babylit(r) Fashion Primer on September 21 at 4pm,
4. Little Taste of Britain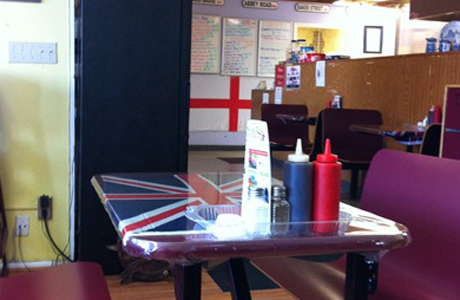 Little Taste of Britain, located just outside of Salt Lake City in Layton, UT, at 1095 N. Main St., is just that … a little taste of Britain in the middle of the desert. One UrbanSpoon customer described it as, "An oasis in the Utah high desert" and another customer reviewer wrote in to say, "The fish and chips is the dog's bollocks, top shelf." Err, we assume "dog's bollocks" is a good thing. The restaurant offers pasties, beans on toast, mushy peas and a Brit Platter which includes fish bites, battered sausage, chips, onion rings and a pineapple fritter. If you're not quite full from your meal, the dessert menu offers a battered (deep fried) Mars bar. Oy!
5. London School of Guitar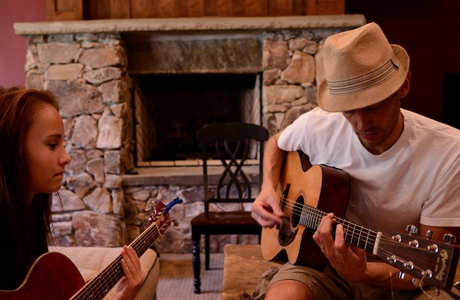 London native, also by the name of Johnny London, has a long career in music making. The school's philosophy is, "Feel the Fear and Do It Anyway." New students are encouraged through "aggressive teaching styles and hardcore technical exercises to become the guitarists they dream of being." At the same time, your instructor will have a lovely accent that isn't hard on the ears. The classes range from beginner to master and all ages are welcome. You can read student testimonials here.
6. Brewvies Cinema Pub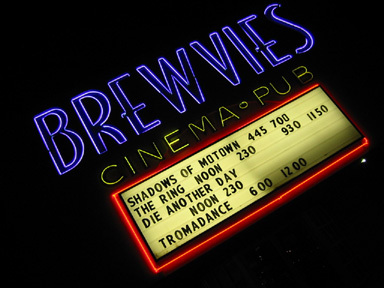 Call the babysitter, because this is a 21-years and older venue. It's worth it, enjoy one of your favorite movies, Britished up if playing, with fish n' chips and a pint at 677 South 200 West.
7. Utah Shakespeare Festival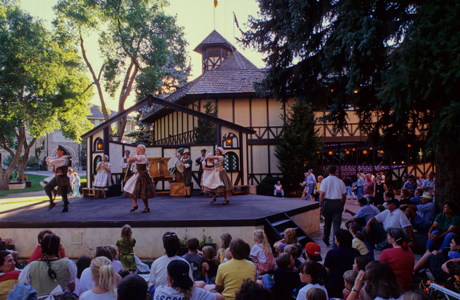 The Utah Shakespeare Festival takes place during the warmer-ish months, June-October, with it being this outstanding outside venue, located at 351 W Center St in Cedar City, UT. We have to admit, this is quite a drive, about three hours, but it's such a stunning venue and we figured a day trip could be made of it. Right now the festival is hosting Richard II and upcoming shows include non-Shakespearean productions like Jane Austen's Sense and Sensibility. You can check out the schedule and purchase tickets here.
8. The Capitol Theatre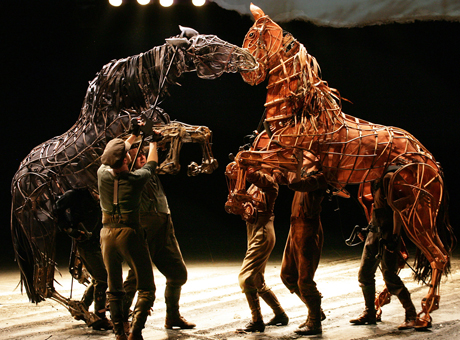 The Tony-winning Broadway production of English author Michael Morpurgo's children's novel The War Horse is touring the U.S. and will be performing at The Capitol Theatre in April 2014. The play uses amazing puppetry to tell the story of a young man and his horse who is sold into military service. You can purchase tickets here.
9. Utah Film Center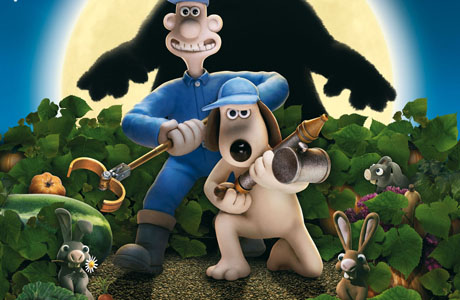 The Utah Film Center, located at 122 S. Main St., will be featuring to British films in the next month including The Reader, starring Ralph Fiennes and Kate Winslet, on Friday, September 27 at 7:00pm and Wallace & Gromit: The Curse of the Were-Rabbit, starring Wallace and Gromit, on Saturday, October 5 at 11:00 am. Both events are free of charge. You can find the full schedule here.
10. Salt Lake County Cricket Union


Founded in the early eighties, the Salt Lake County Cricket Union, embraces the spirit of the sport of cricket. The site even says, people in the area may not know of the club. If you've been looking for the opportunity to play or watch the game, you've found it. The teams are made up of members from the UK, Australia, India, Pakistan, Afghanistan, Nepal, South Africa and U.S. The Salt Lake Union recently published a heartfelt article on the sport, its history in the area, and how it is "flourishing" today.

Do you have any additions to the list? 
Read More
Filed Under: