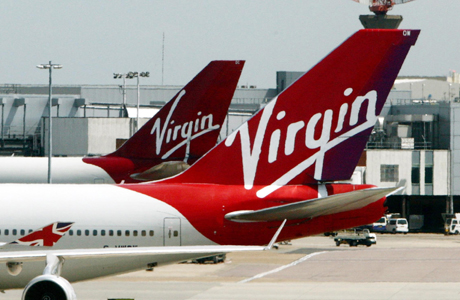 Tempted to jet back to Blighty because you miss your old cat? Read on and find out if this is a good idea…
GO HOME IF…
Someone's very ill or dead
You almost definitely don't need me to tell you to get on the next flight home if a person you love dies. But you'd be surprised how many expats don't think the normal etiquette regarding attendance at funerals applies to them. It is, arguably, a big ask, especially if you don't have the funds for last-minute air travel or the vacation time. But making the extra effort will buy you serious brownie points with the folks back home and it might help your grieving process. (Also, miss their send off and you'll likely find yourself right at the top of the dead person's "To Haunt" list.) Read more here on how to cope when you live abroad and lose a loved one.
Someone gets married
Throwing big money (flights on top of the usual present, outfit, hotel, etc.) at a wedding that isn't your own is supremely irksome. But if you miss enough nuptials you'll begin to feel divorced from your British friends and family. And that's something no expat can afford. Of course, if you're remotely popular, it's unlikely you'll have the vacation time or money to head home for every wedding. Those times when you can't make it, spend a nice card and an extra generous present.
You need some "time out" from America
Every so often I find myself humming my tone-deaf version of LCD Soundsystem's "New York, I Love You But You're Bringing Me Down." Usually, it's when I'm in a bodega that charges $5.99 for milk — or a yellow cab whose driver thinks red lights are optional. That's how I know it's time to take a break. No doubt you'll have similar home-time cues wherever it is you are in the U.S.
You're seriously ill (and can fly)
Even if you have American health insurance, you've probably discovered by now that it's far from bullet-proof. Obviously, if you need immediate care — or suspect you'll be better looked after in America — stay put. But if you have a medical issue that you know will cost you more than your net worth to fix in the U.S., head home and let the familiar and free NHS limp to your rescue. Update: Alas, British non-residents (your residency "expires" after three months away from the U.K.) are not automatically entitled to free treatment. To utilize the system for free, you would have to move back to the U.K. and reapply for an NHS card. It's a huge upheaval but worth it if you're battling an illness requiring longterm and potentially bankrupting treatment.
You're less than seven months pregnant
Most airlines will fly you beyond this point, although you might need a letter from your doctor promising that you're in good health. But I'd counsel against trying squeeze your late-third-trimester, bloated self into an economy class seat. But do take a trip home before this point, because it might be sometime before you're willing to brave air travel with a squalling infant.
DON'T GO HOME IF…
You're simply homesick
Feelings of abandonment, loneliness and alienation tend to kick in about the time an expat realizes they're not just on holiday — usually around the one month mark. Now, homesickness will become your constant, gloomy companion. But the very worst thing you can do is re-enter the U.K. If you want your new life to work, stick with it until you start to enjoy it. No heading home until at least month four.
You've run out of Marmite or Percy Pigs
Oh pur-leez! There are plenty of ways to procure you're favorite British foodstuffs without flying across the Atlantic. For instance, here's some Marmite.
And for Marks and Spencer's delectable porcines, check out their international website. Even better, M&S sometimes offers free US delivery with no minimum spend.
There's a problem with the U.K. house you rent out
Lots of British expats own property in the U.K. that they fill with tenants. To avoid unnecessary hassle, like heading home every time a tap leaks, have a few reliable, handy people on speed dial. If you don't know a good local odd jobs person, ask a close friend or relative who knows their way around a wrench.
You miss your (ex)cat
More than once in my first year in the U.S. I broke down and nearly booked a ticket home. And not because I missed my British humans. No, I was desperate to see Alan, my aged, angry Bengal cat, now living out his retirement with my parents in Surrey. For the record, he was not missing me. Oh no. Alan had my mum — his personal butler and chef — laying out artfully arranged breakfast platters of smoked salmon and poaching him whole organic chickens. In the end I figured he was just fine without me (his body mass index, not so much…), so I could and should hold off until my next scheduled trip home.
There's a natural disaster
While Britain sits, millpond-like, ready to declare a national emergency every time it snows, America is a turbulent and robust land. In my first few months here, there was an earthquake in New York and a big hurricane. While my British friends were horrified and scared for me, the locals simply shrugged and got on with their day. If you're going to survive here, you need to harden up about these things. Your American neighbors can't escape every time it gets a bit blustery, so why should you?
What are some reasons to fly back home to Britain?
Read More
Filed Under: