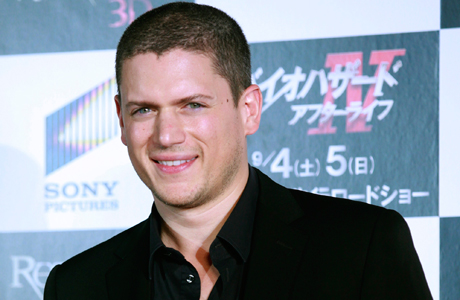 The guy from Prison Break is now out: Wentworth Miller, the erstwhile star of the hit Fox series, publicly revealed that he is gay in an open letter in which he declined an invitation to the St. Petersburg Film Festival. Miller cited the discrimination against gays in Russia for his decision.
"Thank you for your kind invitation," he wrote in the letter posted in full to the GLAAD website. "As someone who has enjoyed visiting Russia in the past and can also claim a degree of Russian ancestry, it would make me happy to say yes.
"However, as a gay man, I must decline.
"I am deeply troubled by the current attitude toward and treatment of gay men and women by the Russian government. The situation is in no way acceptable, and I cannot in good conscience participate in a celebratory occasion hosted by a country where people like myself are being systematically denied their basic right to live and love openly."
It might be less well-known that Miller is actually British, by circumstance: he was born in England to American parents, moving to Brooklyn when he was just a year old. But he holds dual British-American citizenship. In an interview with WHO, he spoke about reactions from fans who'd discovered his Britishness: "On a website someone wrote, 'I just found out that Wentworth Miller's a Brit. I guess that explains his crap American accent.' I was a baby when I moved [to the U.S.]! This is my accent. This is how I talk. But they found out that I was a dual citizen, because I was born there so I'm a dual citizen with the U.K., and I guess assumed that the way I talk on the show is some kind of put-on American accent but it's not obviously."
Here's a bit of Wentworth discussing his background on the Richard and Judy show back in 2006:
Read More
Filed Under: