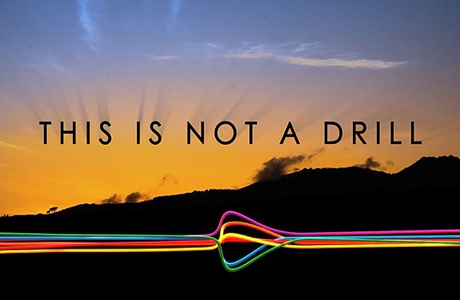 Writer Sir Tom Stoppard (Parade's End, Anna Karenina) pays tribute to the 40th anniversary of Pink Floyd's album Dark Side of the Moon with his BBC Radio 2 play, called Darkside, voiced by Bill Nighy (About Time), Rufus Sewell (Parade's End), Adrian Scarborough (Upstairs, Downstairs, Doctor Who) and Iwan Rheon (Game of Thrones, Misfits), reports BBC News.
"I used a lot of the album, well all of it other than the lyrics, as a kind of underscore. I was picking up emotional cues from the music," said Stoppard.
Before doing anything, Stoppard called Pink Floyd guitarist and singer David Gilmour to ask if he'd mind if Stoppard were to add dialogue on top of the instrumental and the musician replied, "Of course not."
Stoppard used the album as a starting place, inventing a new story in the spirit of the songs heard on "Dark Side of the Moon".
The three-minute trailer gives you an idea of the visual and listening experience:
The radio play will premiere on August 26, 2013 and is accessible to global audiences on BBC Radio 2.
Are you a fan of Pink Floyd? Or, is it new to you? 
Read More
Filed Under: