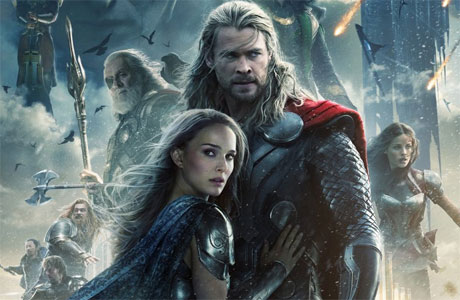 So, yesterday was all about films that Tom Hiddleston will not be appearing in, namely the sequel to The Avengers. But today, we have the pleasure of discussing a happier topic: films that Tom Hiddleston definitely IS in.
Films like Thor: The Dark World, the second Marvel movie featuring the Norse hero/god/razorphobe, as played by Chris Hemsworth, and naturally his adoptive brother Loki is along for the ride (not to mention Natalie Portman and Christopher Eccleston).
Here's the first trailer:
London's Greenwhich Observatory looks pretty good too, although I hope Thor offers to pay for new paving slabs. See you on November 8!
Read More
Filed Under: