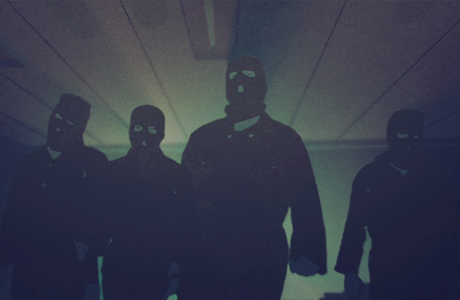 When a lone thief staged a spectacular robbery last weekend at the Carlton Hotel in Cannes, taking away jewels valued at more than $130 million, it gave British filmmaker Havana Marking a huge publicity windfall for her documentary Smash & Grab which has just opened in New York.
Her film focuses on a gang of international jewel thieves called the Pink Panthers, and the heist in Cannes bore some of the hallmarks of the groups' previous endeavors. It has made Marking's documentary very timely — as has the escape last month of a member of the Pink Panther gang from a prison in Switzerland.
Over the years the Pink Panthers have stolen almost half a billion dollars worth of jewels in hundreds of robberies. This well put together film traces their roots to the conflict in the Balkans.
As Marking explains the Pink Panthers got their name after a 2003 robbery in London, in which "a giant diamond was found by the police in a tub of hand cream which is straight from one the Pink Panther films."
Smash & Grab makes use of some breathtaking surveillance tapes to illustrate the gang's daring acts of thievery as well as interviews with Pink Panther members which are very revealing.
Two of the Panther thieves didn't want to be seen on camera. Transcripts of their interviews formed the basis for dialogue spoken by actors — and with artful use of rotoscope animation a character is seen on screen talking.
At times, the documentary appears to be almost celebrating the Panthers and their audacious and inventive exploits.
But the director thinks that audiences won't be viewing the gang members in a flattering light, once they've seen the entire movie. Marking says: "I hope you leave thinking actually I would never want to be a diamond thief because they're depressed, they're paranoid, their relationships have broken down — they're not retiring happily in the sun."
Smash & Grab: The Story of the Pink Panthers is playing at Film Forum in New York until August 13.
Read More
Filed Under: