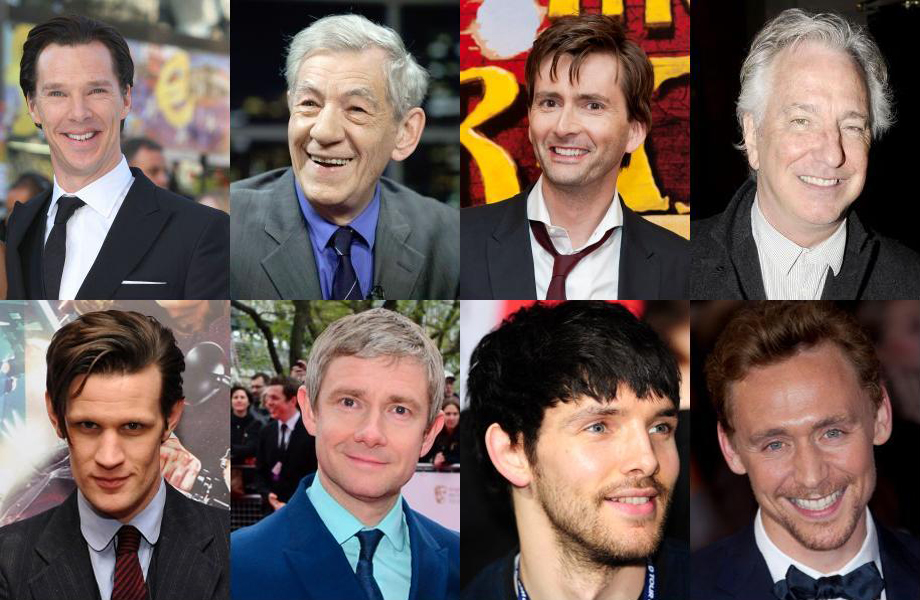 "It's not going to get any easier from here on out, is it?" asked one Anglo reader on Twitter.
No. No, it's not. Just take a look at this week's matchups. There will be tears.
After Round 2's lopsided victories — only two battles were decided with less than 25-point margins — the strongest have survived into the quarterfinals. The names are titanic: Cumberbatch. McKellen. Tennant. Rickman. Smith. Freeman. Morgan. Hiddleston. Any one of them would be an honorable Men's Champion. But by this time next week, four of them will be gone from the competition.
Which quartet will advance to next week's semis? We started at 32 men, and we won't stop until we've named a champion, the Anglophile fan favorite of 2013. It's your choice. As always, get out your bullhorns, lobby your friends, and most importantly, VOTE! (Quarterfinals voting closes Thursday, August 15 at 11 am ET.)
FIRST: Benedict Cumberbatch vs. Sir Ian McKellen
Read More
Filed Under: