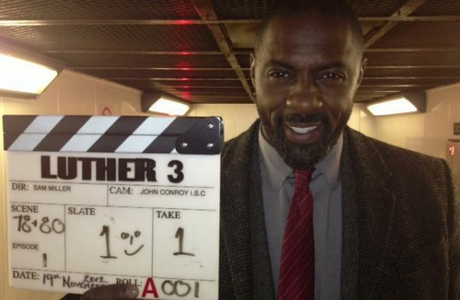 Rest assured, there will be no spoilers here about the third Luther miniseries. We might take the opportunity to remind everyone that it starts on BBC AMERICA on Tuesday, September 3 at 10/9c, but that's it. Not another word. Nada.
However, if you were after some inside info on Luther Season FOUR you might be in for a shock, as, according to the show's writer Neil Cross, there definitely isn't going to be one. But there will be a movie, as befits Idris Elba's current skyrocketing Hollywood status, and it'll focus on characters and events that took place before Season One started.
Neil explained to an audience at the Edinburgh TV Festival: "The show's finished. Idris, as he should be, he's gone on to be a big movie star. I think there will be a Luther movie – that's the plan."
"I've written the script and we hope to get the film made next year.
"Idris is a brilliant leading man and we've hoped to turn Luther into a movie for a long time."
And the idea is that the movie will dovetail neatly with the very first episode of the TV show, which first aired on British TV in 2010.
"It will follow his career in the earlier days, when he is still married to Zoe, and the final scene in the film is the first of the initial TV series."
His comments follow those of the show's star, at a BAFTA preview of Season Three, in which he said he wanted the movie to explore "who Luther is and where he's come from."
He added: "We do want a new audience, but we also want to keep the fans interested, so we have to tread very carefully."
And even if Idris and Luther won't be back on your TV screens (apart from the new Luther, which starts on BBC AMERICA on September 3 etc), there's still a chance that Neil will continue to work with characters from the show. He recently told Variety magazine that he's keen to develop a spinoff show around the character of Alice Morgan (played by Ruth Wilson), and that the BBC are very interested:
"The only real question would be how many and how often we would do it — whether it would be a one-off miniseries or a returning miniseries, a co-production or not."
And of course there's always scope for the odd special guest star appearance too.
Read More
Filed Under: