Comic book sequel Kick-Ass 2 opens in theaters this week – and like its predecessor, despite being a film set in New York (and in this case, written and directed by an American, Jeff Wadlow) the cast is littered with a surprising array of actors recognizable to just about any avid watcher of British television and film.
So to save you from being distracted throughout the film trying to figure them out, or just so you can look like a cool and knowledgeable Anglophile to your friends on the way out, here's where you might know some of them from…
Aaron Taylor-Johnson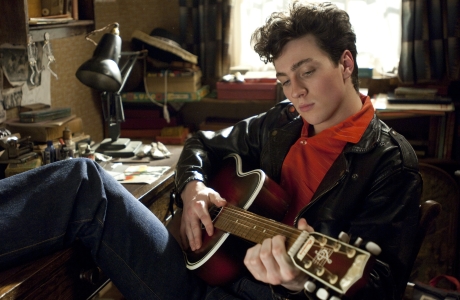 Lead character Dave Lizewski, Kick-Ass himself, follows in cinema's recent tradition for casting Brits as superheroes (from Christian Bale's Batman, to Andrew Garfield as Spider-Man and Superman Henry Cavill) by being played by Buckinghamshire-born Taylor-Johnson. Johnson broke out playing a young John Lennon in Nowhere Boy (where he also met his wife, director Sam Taylor-Johnson) in 2009, and also appeared in Joe Wright's Anna Karenina in 2012. He's purportedly not quite done with superheroes yet, either, with rumors persistently linking him with the role of Quicksilver in Joss Whedon's upcoming Avengers: Age of Ultron.
Iain Glen
He only appears in one scene, and his distinctive gravelly Scottish voice becomes a distinctive gravelly New York mobster voice, but Iain Glen's role is a memorable one nevertheless. Glen is one of the most respected actors on British TV, and you'll most likely know him either from Downton Abbey (as newspaper baron Sir Richard Carlisle), his superb turn as Father Octavian in the Doctor Who Weeping Angels two-parter in 2010, or his current ongoing role in Game of Thrones.
Steven Mackintosh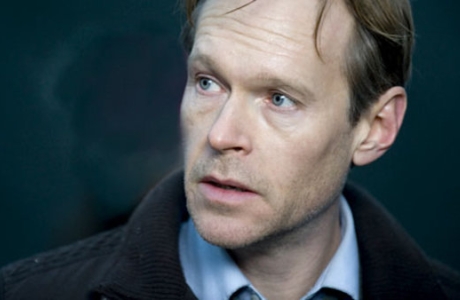 Continuing the trend of Lock, Stock and Two Smoking Barrels actors appearing in the Kick-Ass films (both Jason Flemying and Dexter Fletcher turned up in the first), Mackintosh is barely recognizable for much of KA2, disguised under a mask and a New York accent as one half of husband-and-wife vigilante team "Remembering Tommy". Mackintosh has had an extensive career in British television ever since his role in the popular adaptation of The Secret Diary of Adrian Mole. BBC America viewers, of course, will have seen him recently as morally conflicted DCI Ian Reed in the first season of Luther.
Andy Nyman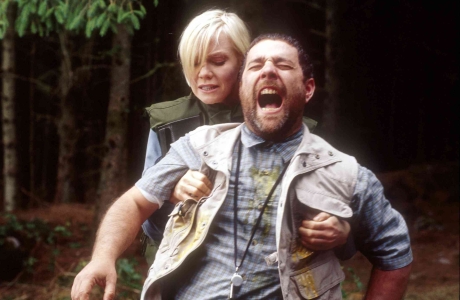 Appearing as villainous henchman "The Tumor", a lot of Andy Nyman's most memorable work has been behind-the-scenes. A noted writer and magician as well as actor, he has served as co-writer on much of illusionist Derren Brown's most celebrated work, as well as penning the popular London stage show Ghost Stories. On-screen he had a memorably gruesome death scene in the reality-TV-meets-zombies satire Dead Set, and also appeared in 2006 British horror comedy Severance.
Benedict Wong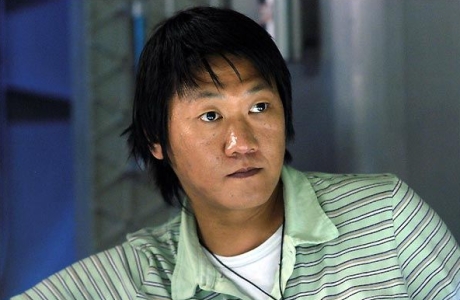 Largely known for smaller supporting roles in comedy — if you're a fan of brilliant but underrated British comedies you might have seen his face in the likes of 15 Storeys High, Look Around You or The Peter Serafinowicz Show — the Manchester-born Wong has started to make a surprising move into sci-fi blockbuster films of late, with roles in Sunshine, Prometheus and Moon.
Augustus Prew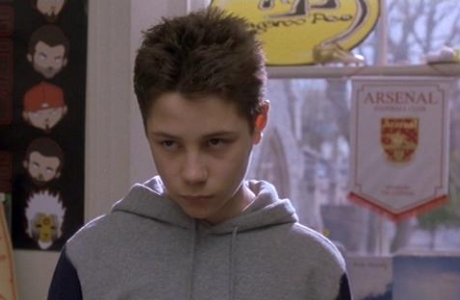 The lowest-profile name on this list, Prew — who replaces the first film's Evan Peters as Dave's friend Todd — might nevertheless be recognizable, particularly to the Hugh Grant fans among you. He appeared in the 2002 film About A Boy in a short but memorable role as the somewhat deranged son of Grant's love interest Rachel Weisz.
Meanwhile, Middlesbrough-born character actress Monica Dolan (Sightseers) and Robert Emms (War Horse, Mirror, Mirror) both play fellow members of Kick-Ass' new superhero team. Plus, of course, there are an array of minor characters and walk-on parts taken by smaller-profile British actors, largely a consequence of the film having been shot at Buckinghamshire's famous Pinewood Studios. But by the time we listed all of those, you could probably already have watched the film…
Read More
Filed Under: