If a British cultural export manages to succeed in America, it's a fairly safe bet that it already has some degree of popularity in its home land. Sometimes, however, exports from the U.K. manage to end up being even more popular, comparatively speaking, than they ever managed to be back where they came from. Other times, the U.S. develops a fondness for something that the Brits have already grown weary of. Here are ten such exports that have found Americans far easier to please than their own compatriots.
Downton Abbey
This is probably more of a worldwide thing than a U.S. specific thing — after all, Downton is one of the most-watched TV shows across the globe — but there's certainly a more heightened fervor around the show in America than anywhere else. In terms of sheer numbers, the show garners almost exactly the same ratings on PBS as it does on the U.K.'s ITV – but that only tells part of the story, particularly as ITV is one of the major U.K. networks. What's more, there's actually been something of a gradual backlash against the show in its homeland: sure, it's still popular, but there was growing discontent after what was perceived by many fans to be a disappointing Christmas special in 2012, and the series has some work on its hands if it's to recapture the British public's imagination the way the first season did.
John Oliver
Before he moved to New York, Birmingham-born comedian John Oliver had done some moderately successful stand-up shows, and made occasional appearances on topical panel show Mock the Week. Taking the role of "Senior British Correspondent" on The Daily Show in 2006, however, catapulted him to a level of recognition in the U.S. far beyond anything he'd achieved back home – and his status as one of the nation's favorite adopted British sons was confirmed when his eight-week stint guest-hosting the show in place of Jon Stewart met with widespread acclaim. If ever there was a case of British comedy letting someone slip through its fingers, Oliver is it.
Gordon Ramsay
Ramsay still makes fairly regular appearances on British television – his latest show, Ramsay's Hotel Hell, is currently running on Channel 4 – but his most lucrative work continues to be in the U.S. The British version of Kitchen Nightmares ended in 2009 – U.K. viewers are instead now treated to imports of the ongoing U.S. version – while he only ever hosted a single season of the long-defunct Hell's Kitchen, which has recently completed its eleventh season on Fox. And British viewers of the venerable series MasterChef would probably be shocked to discover that he even hosts the American edition of that, despite having never been involved in the original version.
Sherlock Holmes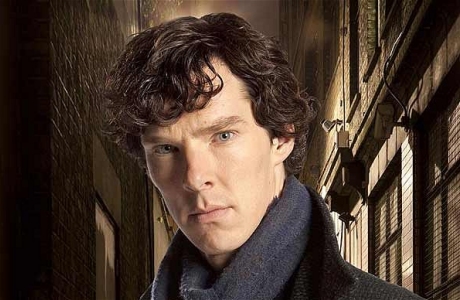 Often cited as the most portrayed character in screen history, "the world's only consulting detective" is beloved on both sides of the pond. But whereas British television was happy to wait decades between authentic screen adaptations of Arthur Conan Doyle's stories, prior to Benedict Cumberbatch's Sherlock, the last major adaptation of note was ITV's Jeremy Brett-starring series – it seems America just can't get enough of him. Aside from the stateside popularity of Sherlock itself, there's been CBS' Elementary, the Robert Downey Jr. movies, and even the thematic inspiration taken by long-running medical drama House. There's also a Judd Apatow-produced comedy take, set to star Sacha Baron Cohen and Will Ferrell, in the works.

Ricky Gervais
There certainly was a time when Gervais was the most popular comedy writer/actor in Britain, but those days seem long behind us now. Viewers and press alike have felt a sense of ever-diminishing returns as he's gone from The Office, to Extras, to Life's Too Short, and finally to Derek — a controversial comedy-drama which attracted disinterest in some quarters, and flat-out hostility in others. The reaction of the British press to his work is probably of little concern to Gervais, however, who still retains a staggering level of popularity in the U.S., with comedy greats such as Christopher Guest and Jerry Seinfeld queuing up to pay him accolades, and a leading role in the upcoming Muppets Most Wanted the latest step in an increasingly stellar movie career.
Piers Morgan
By contrast, you would struggle to find many people in Britain who had ever been particularly fond of the newspaper editor turned U.S. chat show host. While his interview style is popular in the States, he's long been seen as an irritating and smug presence on U.K. screens. A reactionary petition to have him "deported for attacking the Second Amendment" therefore attracted just as much opposition back home as it did from his U.S.-based fans…
Newcastle Brown Ale
It's funny how, simply by virtue of being an "export," the perception of a brand can change immeasurably. "Newkie Brown", as it's often referred to in the U.K., is traditionally seen as an unfashionable, hearty drink, consumed largely by older working-class men in the Northeast region of England. By contrast, in the U.S., the snappier-named "Newcastle" is a much trendier beer, favored far more widely by young drinkers — to the extent that at times, export to the U.S. has been known to account for over half of the brewery's total output. A special glass, known as the "Geordie Schooner", was even developed for the American market.
One Direction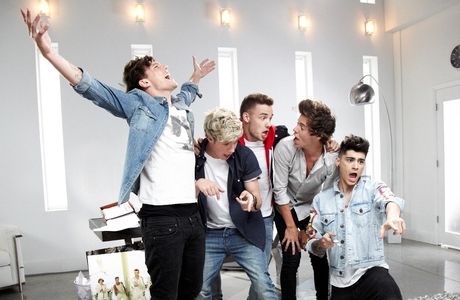 Now, we're not saying One Direction aren't popular in the U.K., obviously. But there's certainly a discrepancy between how well they perform in their home country and their all-consuming popularity in the U.S. It's easy to forget, for example, that they only actually came third in the X-Factor talent show for which they were formed, while their debut album only peaked at #2 in the U.K. charts, even as it was becoming the first ever debut from a British group to top the Billboard 200.
David Beckham
It's rare that one person dominates public perception of a particular sport in one country the way Beckham has done with soccer in the U.S. While many British fans had tired of the media circus around his life by the time he left Manchester United to move to Real Madrid in 2003, by contrast Beckham was arguably wider-known in the U.S. than the sport itself even before his lucrative move to the L.A. Galaxy, particularly after the success of the film Bend It Like Beckham (despite his not actually appearing personally in it). Even after his recent move away from the MLS to Paris and subsequent retirement from the game, he remains a hugely popular media personality in the U.S., and still lives in Beverly Hills.
Bacon
A long and proud staple of the classic "Full English" breakfast, bacon is of course much-loved in its homeland — but it's never been something to make a song and dance about. In recent years, however, there's been a surprising trend — particularly among online communities — of Americans going absolutely mad for the stuff. The cult that surrounds the pork-based foodstuff is particularly surprising, however, when you consider that the most popular form of bacon in the U.S. is streaky bacon. One can only imagine the heights of popularity the far superior back bacon would reach if it were ever discovered…
Read More
Filed Under: