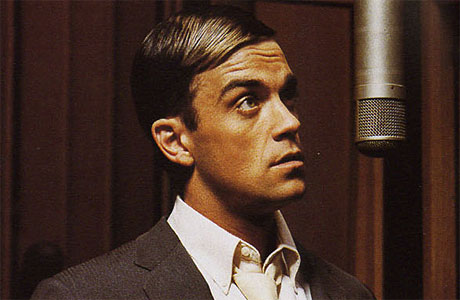 Here's a story that, while not part of Doctor Who canon, introduces a bizarre possibility to a fictional realm that is already well served with bizarre possibilities. Are you sitting comfortably? Then I'll begin:
In 2003, there was no appreciable sign that Doctor Who would ever return to its TV glory days. There was no shortage of fans, just as there's no shortage of Buffy fans now, but the 1996 TV movie starring Paul McGann hadn't taken off and this new thing called the Internet had arrived in the meantime, so the BBC had started to put content about some of their most beloved (but no longer active) TV brands onto the web.
One such site was simply called Cult, and it was primarily concerned with the sort of programmes that tend to draw fans into superheated communities: sci-fi shows, fantasy shows, beloved old cartoons, that kind of thing. Naturally Doctor Who was featured heavily, and soon gathered a strong international community of passionate Whovians.
As with the current Doctor Who site, there was a drive to serve this community with bespoke content, and so the Cult team started to develop online animations. They completed a version of the unfinished Douglas Adams Fourth Doctor story Shada, with the voice of Paul McGann (therefore making it an Eighth Doctor story), and Lalla Ward as Romana, and Real Time, a story in which the Sixth Doctor (voiced by Colin Baker) battles the Cybermen.
And then they made Scream of the Shalka, a new adventure, with the opportunity for a new Doctor. But who could possibly take on such an iconic role, please the fans, and deliver the kind of headlines and attention such innovation deserved?
Well, as is common with creative folk, a lot of names were bandied around, but one seemed to really stick. In a documentary for the new DVD of Scream of the Shalka, it has emerged that the pop star Robbie Williams (then at something of a soaring apex in his musical career) might be available to take the job on.
He had no previous acting experience to speak of, beyond providing an opening narration to 1999's festive animation Robbie the Reindeer, and singing "Beyond The Sea" for the closing credits of Finding Nemo, but that's by the by. Recruiting Robbie would be Big. News.
Looking back on the creative process (and quoted in Blogtor Who), producer Muirinn Lane Kelly said: "We got word that Robbie Williams was interested in playing the Doctor. We all sat around wondering, 'Is this a good idea? Is this a crazy idea?'"
Shalka writer Paul Cornell added, "Because we were reaching for the mainstream I actually thought he's one of the most famous people in Britain. It would actually get us an enormous kick of attention"
Cult Producer James Goss explained, "Think about it, if you really wanted to bring Doctor Who to a whole new audience, it would have been the most popular, talked-about thing the BBC website ever did."
Sadly it was not to be, but only because he wasn't available to record his part, as Muirinn explains: "When it all shook down it turned out he wasn't available and it wasn't that possible."
So who did they get to do it instead? Step forward Richard E. Grant.
You can go ahead and insert your own gag about the team's Great Intelligence if you like.
Oh and in a further curious twist of fate, David Tennant's in it too, as the Caretaker:
Scream of the Shalka is released on Sep 17. 

Read More
Filed Under: