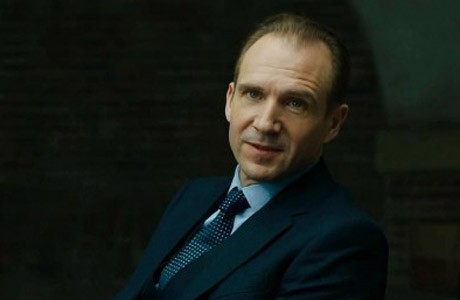 The New York Film Festival knows quality when it sees it. The prestigious festival has just announced that it will be honoring the British actor Ralph Fiennes with a gala tribute on Oct. 9.
In making the announcement, the festival, running from Sept. 27 to Oct. 13 in Manhattan, explained that its galas celebrate "individuals working in film who have made significant artistic contributions to film culture in the past and will continue to do so in the future."
The gala saluting Fiennes will take place in conjunction with a festival screening of his latest film, The Invisible Woman, a romantic drama about Charles Dickens. The 50-year old Fiennes both stars in and directed the movie.
Invisible Woman is his second foray into directing after his critically praised 2011 adaptation of William Shakespeare's Coriolanus.
In the new movie, Fiennes portray the 19th century British novelist. The drama tells the story of the middle-aged Dickens' long-term secret affair with a younger actress, Nelly Ternan, who'll be played by rising British star Felicity Jones. Kristin Scott Thomas and Tom Hollander also have roles.
The film is based on English biographer Claire Tomalin's prize-winning, 1990 non-fiction book, The Invisible Woman: The Story of Nelly Ternan and Charles Dickens.
The movie will have its world premiere early next month at the Toronto Film Festival (Sept. 5-15) and is scheduled to open in the U.K. on Feb. 7, 2014. Invisible Woman has a U.S. distributor, Sony Picture Classics, but there's as yet no stateside release date.
Do you want to see The Invisible Woman?
Read More
Filed Under: