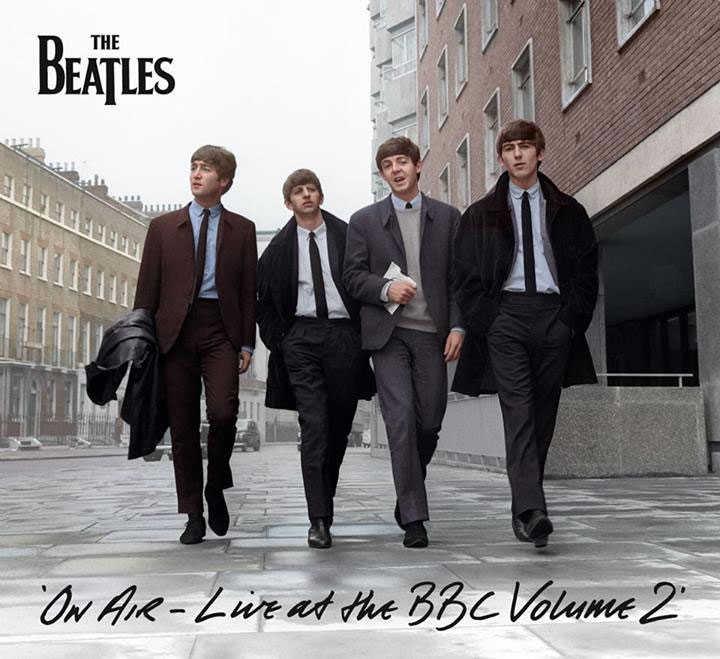 The Beatles album 'Live At The BBC' was a revelation. A compilation of 'lost' radio sessions from the early '60s that was released in 1994, it showed off the side of the band that their recorded career took great pains to hide, once Lennon and McCartney hit their stride as songwriters: the cracking rhythm and blues combo from the clubs of Hamburg and Liverpool.
It also made an explicit link between the charisma of the four personalities in the band and the music they made, by introducing snippets of interviews and gags amid covers of songs by Buddy Holly, Elvis Presley, Chuck Berry, the Coasters, and the Fabs' latest hot waxings. And it was a hit too, leading fairly directly to the release of the tape-digging Anthology series (and accompanying TV documentary).
A fascinating aspect of the album's release are the odds stacked against any of those songs having been archived at all. It wasn't BBC policy to keep recordings of live sessions at the time, and wouldn't be for more than 10 years, so every slight dip in audio quality, every muffled guitar break or wobbly hi-hat splash, served as a subtle reminder that these were not just songs, they were scrolls from an ancient time, artefacts that have no business existing in the modern world. Small wonder that Beatles fans, after years of archeological digging in the murk of bootleg recordings, were so keen to get their hands on the remastered album.
And it's this archeological rigor that has uncovered plans for a new collection of radio sessions, which has been announced by the Philippines wing of MCA Music, part of the Universal Music empire, current owners of the Beatles back catalogue. Their Facebook page announced details – including the colorised front cover above –  of a new collection of BBC radio sessions some of which may have come from the long-hoarded shelves of fans and collectors, after a 2012 campaign by BBC Archives for people to send in their home recordings of lost radio and TV shows.
The Australian Beatles fan site WogBlog has even uncovered a potential release date for the new album, October 4th, although there has been no official word from Universal U.K.  or U.S., and the Beatles official website has no details either.
Yet.
Read More
Filed Under: