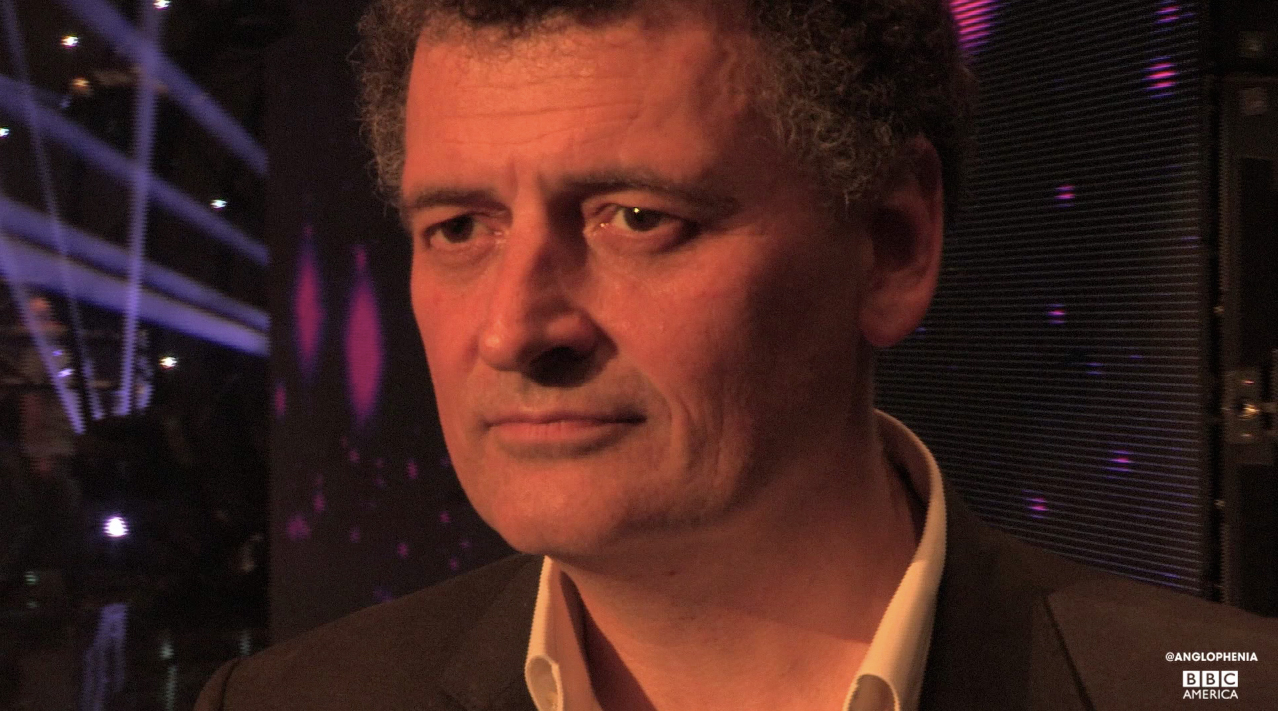 Peter Capaldi may have been the man of the hour, but the man behind the man was, of course, Doctor Who showrunner Steven Moffat. Despite being told on arrival to the historic Elstree Studios that Moffat wouldn't be doing any press interviews Anglophenia managed to grab (only somewhat literally) a few moments with the grand "Moff" himself.
Standing in front of the stage where only minutes before Peter Capaldi had been revealed as the Twelfth Doctor, Moffat appeared amazingly relaxed considering the situation but also somewhat excited that he could finally talk about one of the most highly prized secrets of the year.
He revealed that Peter Capaldi was not a name he had expected to be thinking of following Matt Smith's decision to give up the Tardis but one that he kept on coming back to. Moffat even consulted his Sherlock producing partner Mark Gatiss who affirmed his belief that Capaldi would have what it takes to step into television's longest running science-fiction franchise.
Calling the man best known for his role as government spin doctor Malcolm Tucker "famously brilliant," Moffat said he had everything that matters to take control of the TARDIS: "He's got that look, he has those Doctor eyes."
Moffat wouldn't go into details and spoiler territory regarding the Twelfth Doctor's adventures but did say that the writing team had an arc in mind for the series. He also said that Capaldi would likely film his first scene around September, which would involve the regeneration from 11 to 12.
Check out the video below to hear more from the great man, as well as hear how filming is going on the final episode in the third season of Sherlock.
Read More
Filed Under: