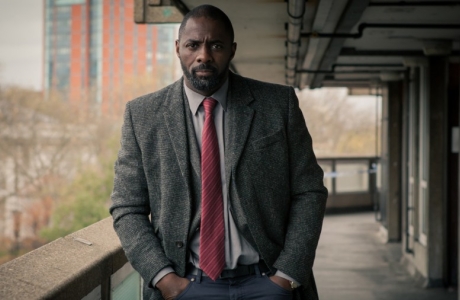 Although the 2011 movie version of sitcom The Inbetweeners only saw a limited release in the U.S., it was nevertheless enough of a success – £57 million ($88 million) worth – in its homeland that a sequel outing was an inevitability. Simon Bird, who stars as Will McKenzie, recently confirmed that a second film was in development – and if the latest chatter is to be believed, it could yet feature some surprising guest stars.
Bird's on-screen father Anthony Stewart Head appeared on Empire magazine's podcast this week, and mentioned that none other than Luther and The Wire star Idris Elba was keen on nabbing a role in any eventual sequel. "I was at a gig with Idris recently and he says he'll do anything in it," Head said. "He said he'd do a walk-on, so I've got to email them and say: 'Idris Elba wants to be in it.'"
Given that The Inbetweeners focuses squarely on characters about as far away from "cool" on the scale as possible, however, it was put to Head that surely the unflappable Londoner was "the anti-Inbetweener"? "Which is why it would absolutely work!" he replied.
Of course, neither Elba himself nor the film's writers Damon Beesley and Iain Morris have made any official comment on the star's possible involvement yet – but if the producers are looking for a way to help the sequel sell overseas, we can certainly think of worse ways than getting him onboard.
Season 3 of Luther, meanwhile, premieres on BBC America on Tuesday, September 3 at 10/9c.
Read More
Filed Under: