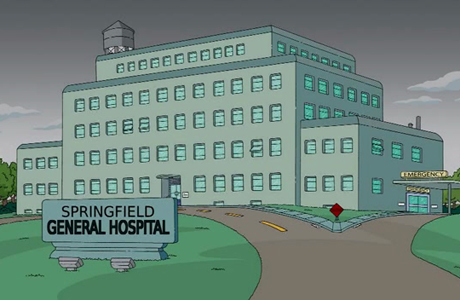 If you like roller coasters — particularly the iffy wooden kind that hasn't been serviced since the Victorian era and might derail at any moment — then perhaps you'll enjoy the hair-raising, stomach-flipping challenge of dealing with health insurance officials and hospital finance departments in the U.S. (More on this later.) The good news is, if you do get ill here and happen to have really good insurance or pots of money, plus a high tolerance for petty bureaucracy, this is arguably best place in the world to get treatment.
You can be fairly certain that you won't wait long to see a specialist in the U.S. And who you see — provided they take your insurance — is up to you. If you are admitted to hospital, it might look and feel more like a mid-range hotel than a repository for the sick. But before you decide to check into your local Emergency Room for a holiday, consider the following.
For every hospital stay or test ordered, there's a heap of impenetrable paperwork. Letters will arrive that you'll need degrees in medicine and accountancy to comprehend. And then there are the endless phone calls to your insurance company to ask why, exactly, you've been charged for something they promised was covered in full. This is the last thing you need when you're ill. I recommend handing off the admin, preferably to someone with the patience of several saints and a pack of nuns. It might sound extreme but consider calling your provider now while you're well to ask if you can pre-authorize a proxy to handle your case should you become too ill or stressed to do it yourself.
Keep a healthcare slush fund at all times. Because unless you happen to have bullet-proof insurance — and to establish this you'll need to spend many days poring over your policy, preferably with a dozen or so medical lawyers taking notes over your shoulder — it's quite possible that you'll end up paying out real, life-savings-decimating sums to get treatment. The terms "deductible" and "co-pay" will likely become your new trigger words for a panic attack.
If in doubt, head to an ER. They legally have to treat you, whether or not you have insurance or the means to pay. You can handle — and quite possibly negotiate down — the bill at a later date.
Make sure that friends and family who are planning to visit for a longer than average holiday have adequate travel insurance. Though many cheap and accessible policies sold in the U.K. boast that they're valid for a year, if you read the terms and conditions, you might discover that they only cover individual trips for up to a few weeks at a time. Suggest they look into policies aimed at backpackers. Then read — and re-read — the small print.
The fact that most U.S. health insurance policies demand that you pay something every time you go to the doctors will encourage even the most devoted hypochondriac to stay away from the medical establishments. You'll never head to your GP with a sniffle again. To further avoid unnecessary and costly appointments, get acquainted with your local drugstore. Discover the American equivalents of the over-the-counter medicines you're used to in the U.K., and run your symptoms past a pharmacist. They'll let you know — for free — if you need to seek further medical advice or treatment. Your health insurer may also provide a no fee helpline or offer up doctors and nurses to answer questions online.
If you do shell out for a consultation, get as much out of it as you can. Mentally scan your entire body for anomalies, and don't be afraid to reel them off in a single doctor's appointment. Remember, you're paying for their time, so get your money's worth.
See also:
10 Tips for Brits on Surviving the U.S. Healthcare System
Read More
Filed Under: