The release of Simon Pegg, Edgar Wright and Nick Frost's The World's End this Friday (August 23) marks the end of a ten-year, three-movie cycle in which the trio have gone from being hip London next-big-things to being hip Hollywood actual-current-things. Pegg in particular has become a bonafide movie star with roles in big-budget series Mission: Impossible and Star Trek — but although you could be forgiven for thinking he burst on to the scene with Shaun of the Dead (and TV series Spaced before it) and made his stateside bow working with JJ Abrams, he actually has a wealth of experience behind him on both the small and big screens. Here's our pick of five roles any Pegg fan worth their salt should check out:
Asylum
While the world knows that the peerless sitcom Spaced was Pegg's first major breakout role, he first collaborated with director Wright and future co-writer Jessica Stevenson on this obscure series for the Paramount UK Comedy Channel in 1996. Pegg appeared alongside Julian Barratt of The Mighty Boosh and Red Dwarf's Norman Lovett, as a pizza delivery man who finds himself accidentally committed to a mental asylum for comedians. Yes, it's as strange as that sounds, but also oddly amusing at times. The series was also co-written by Wright and David Walliams of Little Britain fame.
Run Fatboy Run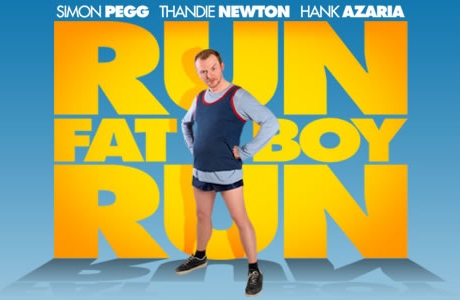 It's not quite at the level of Pegg's comedic work with Wright and Frost, but the directorial debut of David Schwimmer (with whom Pegg had also previously appeared in the black comedy Big Nothing) is nevertheless a breezy and knockabout comedy, with plenty of fun to be had without ever being ground-breaking. It comes at what is perhaps the height of Pegg being able to trade on his "likable everyman" schtick, too.
Black Books: "Manny Come Home"
In a way it's surprising that it took until the third season of Dylan Moran and Bill Bailey's farcical bookshop-set sitcom for Pegg to make an appearance, as the show frequently called upon many of his peers and contemporaries in the early 2000s British TV comedy scene. The episode in which he does appear is generally held as one of the strongest of the later seasons, as he plays Evan, the worryingly slick manager of a chain book store that opens next door.
How To Lose Friends And Alienate People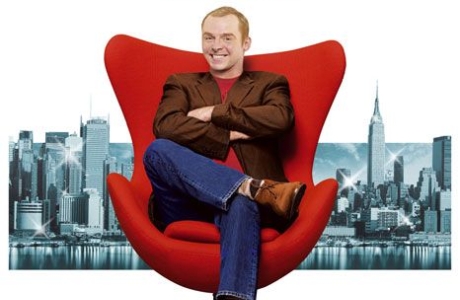 Not many actors are capable of attracting as much goodwill from their audience as Pegg, and this was a trait he had to call on heavily in this adaptation of Toby Young's bestselling memoir, in which even the author admits to being disliked by almost everyone he meets. While he's helped by a script that heavily fictionalizes the story — in the process softening his character somewhat — Pegg is able to make the rechristened "Sidney Young" into an appealing enough character to carry the viewer through the film without wanting to punch him. Although we suspect even he might admit that the idea of Megan Fox as a love interest is stretching credibility a bit too far…
Doctor Who: "The Long Game"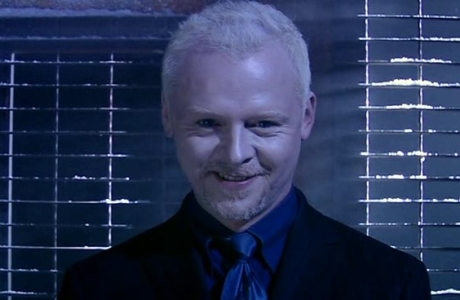 It was so long ago, in relative terms, that it's easy to forget that Simon Pegg has appeared in Doctor Who – in the first, Christopher Eccleston-starring season of the revived show, to be precise. In the 2005 episode "The Long Game", he played the main villain of the piece, the sinister "The Editor". In some ways, his smiling yet creepy performance served as a precursor for how the show would portray The Master – indeed, when he was first cast, there were rumors among fans that he might be playing that character instead.
Watch on Amazon Instant Video
Download on iTunes
Read More
Filed Under: