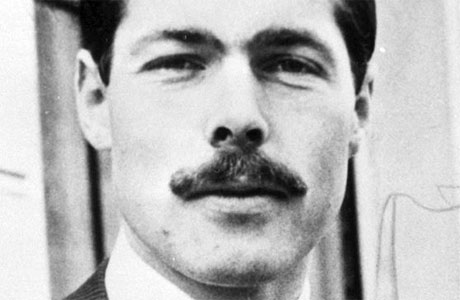 In terms of drama and suspense, the real-life disappearance of Lord Lucan is a story that has it all: prestige, a fall from grace, awful violence and an enduring mystery to leave everything hanging on a question mark. Small wonder the story is being dramatised for TV, with an impressive cast including Christopher Eccleston, and Skyfall's Rory Kinnear in the lead role.
If you're unfamiliar with the tale, in 1974, an unnamed attacker arrived at the home of Lord Lucan's estranged wife, killing Sandra Rivett – the family's nanny – with a lead pipe and attacking Lady Lucan herself. She managed to escape to a pub, and get help, but in the immediate aftermath, it became clear that Lord Lucan had disappeared.
His subsequent movements are still unknown, although plenty of people claim to have spotted him, especially after a high-profile inquest found him guilty of assault and killing, a year later. He was officially declared dead in 1999.
John Pearson wrote a book about the affair, called The Gamblers, which suggests that it was some of Lord Lucan's friends in Mayfair's Clermont Club that helped him escape, including Sir James Goldsmith, and John Aspinall. This is the basis of the new drama for ITV, which has been written by Jeff Pope, whose similarly fact-itious train robbery drama Mrs Biggs secured a BAFTA for Sheridan Smith earlier this year.
Christopher Eccleston will be playing John Aspinall, and the cast also features Michael Gambon. Shooting begins this month in London.
Francis Hopkinson, Executive Producer, told Radio Times:
 "This extraordinary and tragic event has fascinated people for 40 years. Jeff Pope's script, based on John Pearson's book The Gamblers, brings new insight and revelations, which will surprise the audience. We are delighted that a top cast and director have come together to tell this story."
 

Indeed. Now, to end on a lighter note, if you'd like to see what else Rory has been up to recently, here's a clip from his current comedy series, in which he plays the straight man to the titular (and rather giddy) Count Arthur Strong:
A much more appealing form of, ah, Lordshipfulness altogether.
Read More
Filed Under: