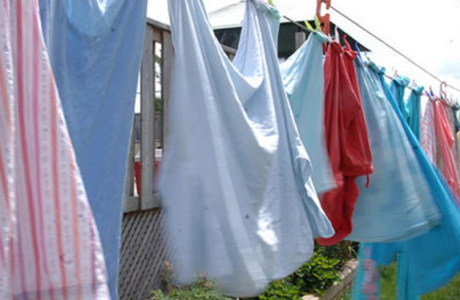 Cat owner Richard Windsor has posted apology notes to his neighbors explaining his sneaky cat Norris, a 2-year-old tabby, has been pinching household items in the Bedminster area and bringing them home as prizes for his owners, reports BBC News.
BBC Radio Live 5 checked in with Windsor to find out what indeed has been going on. Windsor isn't quite sure of his cat's motives but he guesses that maybe Norris is bored as there isn't a lot of wildlife in their area, so instead he's "hunting" for other bits and bobs.
You can click on Norris's picture below to listen to the entire interview: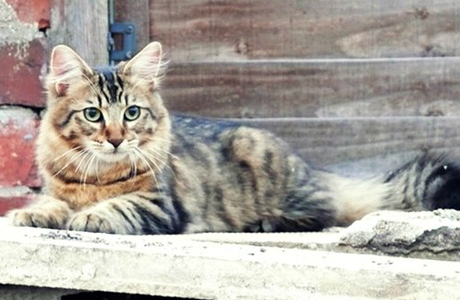 Norris had started off with bringing home food, like a tube of gravy, but his "criminal activity" has intensified over the last month and he's now bringing home sports bras, support pants, jumpers (sweaters), t-shirts, boxer shorts and … a bath mat.
Like with naughty children, Windsor's plan is to withhold giving Norris praise if he comes home with any new bounty. It definitely gave us a giggle when Windsor said in the radio interview, "I don't think he's aware of the news media, so I think we're all right doing this … we'll just try and ignore his calls when he comes back in the future."
The radio interviewer's response was, "The trouble is, he's going to be famous and everyone is going to want to take his picture."
Windsor laughed out loud, squashing the idea, saying, "He is just a cat after all."
Just a cat? Humph.
In the UK it is very common for cats to come and go as they please, just like any ol' member of the family. The documentary series Horizon examined The Secret Life of the Cat by fitting 50 cats with GPS tagging devices to monitor their movements. This unique experiment reveals cats' secret journeys, how they live together, hunt, fight and strategize to get along. Basically, it answers the question, "What do cats get up to when we're not around?"
Are you a cat person?
Read More
Filed Under: