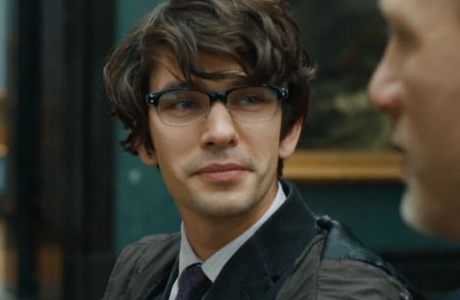 Here's a curious thing. When someone in the public eye is forced, by press speculation about their private life, to ask a spokesperson to issue a statement that contains a happy event, what is the appropriate response?
I only ask because it seems tabloidy gossip around Ben Whishaw – who is very definitely NOT the new Doctor, in case you're still catching up on events from the weekend – has reached such an intrusive level that he has asked a spokesperson to publicly confirm that he is a) gay and b) happily married.
Now, there shouldn't need to be a Hallmark card for coming out, but everyone loves a wedding. Ben entered a civil partnership with the Australian composer Mark Bradshaw last summer: his first anniversary is this month.
The spokesperson told the Mail: "Due to speculation, I can confirm that Ben and Mark entered into a civil partnership in August 2012. They were proud to do so and are very happy."
And added the following note of warning: "Ben has never hidden his sexuality, but like many actors he prefers not to discuss his family or life outside of his work."
So, I'm thinking just a card and a muffin basket? That'll probably do it.
Read More
Filed Under: