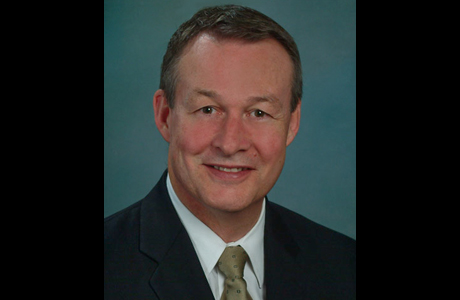 It may be Brit actors and singers who hit the headlines when they come stateside, but the majority of expats in the country are here for less glamorous reasons — the vast number of enterprises that come under the umbrella of "business."
Mind the Gap readers have read about Tony Freeman, a Brit working at NASA's Jet Propulsion Laboratory, or Lisa Powers, a Brit running a famous pub in Santa Monica, but with around a million people from the U.K. working in the U.S., they can be found in every area — especially banking, life sciences, pharmaceuticals and manufacturing.
But how do you make those connections, whether you're a multinational or an entrepreneur? To get your idea to a North American audience, or your idea to a university in the U.K. that's researching the same subject? Or find out about visas, taxes and regulations if you go over the pond? Or any of the other countless questions that might apply to your particular skill set, product or idea?
The British-American Business Council (BABC) is the largest transatlantic business network, with 23 chapters — and about 2,500 members — across most of the major business regions in the U.S. and U.K. They can be found in Los Angeles, New York and Washington D.C., but also in Atlanta, Cleveland, Houston and maybe the most unusually named of the group, the Triangle chapter, which is named after the geography of the three major cities of Durham, Raleigh and Chapel Hill in North Carolina.
Just about to celebrate its first anniversary and already boasting 120 members, it too has the goal of linking local businesses with other BABC's around the country and their counterparts in the U.K. This is done through post-graduate study and research, lectures, events, linking up with Departments of Commerce, Trade and Industry and associated organizations in both countries, and of course there's also plenty of good old-fashioned networking to promote and improve trade between the regions and the countries. Meetings are bi-monthly, with networking events taking place every four months.
Gary Clementson is a Brit born in North Shields, near Newcastle, and he works a day job as a financial advisor with Merrill Edge/Bank of America, though he also has the voluntary post of Membership Director for the Triangle BABC. He pitches the BABC to businesses in the region who are looking to plug in to BABC's local and national network, and began his stay in the U.S. like many others still do today: "I moved to the U.S. in 1982 to do my graduate work in NY, and it was a big culture shock back then. The food was wonderful, but it was really difficult to get good beer – the only English brew available then was Watney's Red Barrel — so I had to drink American beer!"
Like many Brits who arrive in the U.S. today, he found the sheer size of the country hard to get used to: "I had to adjust to huge distances and long commutes. I worked in Manhattan, but lived on Long Island, a journey of two hours each way, each day. But I was amazed at how friendly the Yanks were, and how much they admired the U.K. I came for one year to get my Masters Degree, and I'm still here! It's a better quality of life: a higher standard of living, more space, more opportunity."
In New York he later became a director of the British American Business Inc., the organization which oversees the BABC, and then just three years ago he and his family were offered a chance to go somewhere new. "I was offered a new job, and we moved to Cary, NC. Cary/the Raleigh area is consistently voted one of the best places in the country to live, work and raise a family, and we had young kids (his daughters are aged six and ten), so we thought this would be a nicer place to raise them."
He worked for a time as an Ambassador for the Cary Chamber of Commerce and created and facilitated the Business Introductions Group at the Capital City Club in Raleigh. The BABC connection was an obvious next step. GlaxoSmithKline (GSK), the originally British multinational healthcare and pharmaceutical company, has a huge presence in North Carolina, and there are other Brits working in the area too.
Having lived in the U.S. for decades, Clementson has noticed a change in some of the questions he gets from new expats: "Back then it was more about personal culture, whereas I think now the questions are more about business culture, which varies from state to state. In my visits back to the U.K. over the years I think the U.K. has adopted more and more of the U.S. culture, so there's not such a huge difference now. But there are always some of the usual social questions: Where can they get good beer and fish and chips? Where's the best Indian restaurant? Et cetera."
Brits in his area are in luck if they're looking for a decent pub or curry house, as Clementson has several recommendations: Tyler's Tap Room, The Hibernian, Flying Saucer and Tra'Li for fish and chips and beer, and a good curry can be found at both Zayka and Dawat.
He also has some other advice for new Brits, whether they're in a big city or a small town: "Go to a local sporting event, college or professional, to meet the locals. Secondly, understand the business culture of your area, as it varies from state to state, and thirdly, connect with fellow Brits in the area through business or social networking to be able to integrate more easily."
Sports play a big part in Clementson's life. "The weather in North Carolina is just great, all year-round," he says. "I play football [soccer] in the Triangle Adult League, and golf, and I head down to the coast to relax."
Alongside his family back home, soccer is also one of the things he misses about the U.K.: "I visit about once a year and I do miss being able to go and see Newcastle United play – Howay th' Lads! I also miss good country pubs."
As for the future, Clementson and his family have few doubts about where he'll be. "I'm here to stay. I love the area, as do my kids. As for the BABCNC, we're looking to steadily build the membership and develop programs to make this the preeminent organization for local and trans-Atlantic business development in the region."
Read More
Filed Under: