Minneapolis, MN is the home of Prince, The Replacements, and Mary Richards. But it's also very Britished up. Check out 10 British things about the Twin Cities area:
Public Broadcast DJ Mark Wheat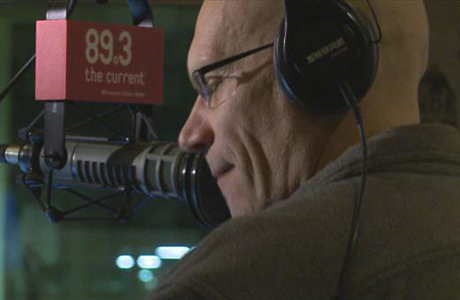 English disc jockey Mark Wheat lived and worked in a few spots in the U.S. before settling down in Minneapolis, MN, including expat-friendly Hoboken, NJ. Wheat has been at Minneapolis Public Radio's KCMP 89.3 FM since its launch in 2005. Wheat provides a unique voice to the eclectic music station, peppering the programming with personal stories in between playing songs, building a loyal audience. He can be heard weekdays from 6-10pm on MPR's The Current.
Mumford & Sons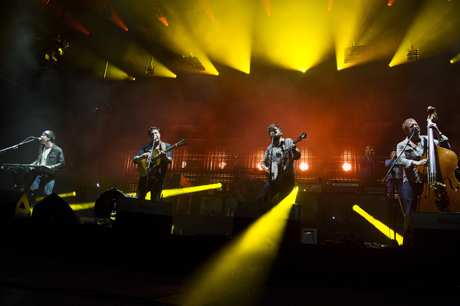 The world famous English folk rock band, Mumford & Sons, has extended its U.S. tour, adding St. Paul, MN to its schedule. St. Paul is 20 minutes from Minneapolis. The show will take place on Wednesday, September 4, at 7:00pm at the Xcel Center, located at 175 Kellogg Blvd W, St. Paul, MN 55102.
MacKenzie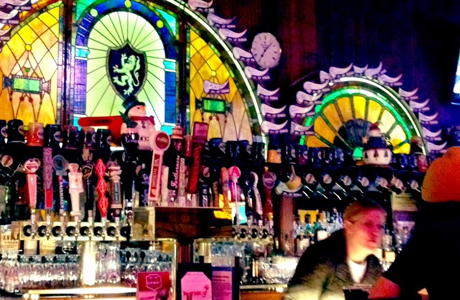 MacKenzie pub, located at 918 Hennepin Avenue, is a self-described American pub with Scotch flavor. The MacKenzie clan's motto "Luceo Non Uro" is hung proudly on the  pub's website, which translates into, "I shine not burn." The pub offers a fun treat, $20 mugs which you can reuse when you return and drink to your heart's content. The Scottish lion roars loud in the glowing stained glass.
Brit's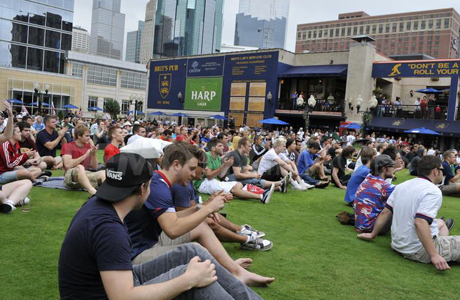 Brit's, located at 1110 Nicollet Mall, has been "serving scholars and scoundrels since 1990 …" and everyone else in between. The pub is known for nights by the fireplace in the winter and lawn bowling, similar to bocce ball, on their 10,000 square foot green rooftop deck. Their Veranda Bar overlooks their English Garden Park. The Clubhouse is ideal for movie night, scotch tastings and televised rugby and soccer matches. You can check out upcoming events and happy hours on their Facebook page.
Twin Cities British Expat Meetup Group
The Twin Cities Meetup Group is a great way to meet and socialize with British Expatriates and Americans who enjoy the culture. Upcoming activities include dinner outings, beer/wine tasting, movies, concerts, plays, museums, sports and meeting up at Brit's pub. Ooh, synergy! The next scheduled meetup is for Saturday, September 15, for the monthly meetup "Thai style".
Minnesota United FC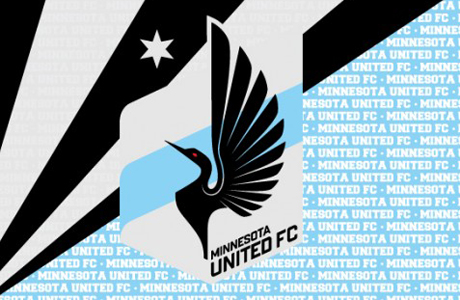 The Minneapolis-St. Paul area is home to the Minnesota United FC professional soccer team. Founded in 2010, the team competes in the North American Soccer League (NASL). Home games take place at the National Sports Center in Blaine, Minnesota, about 22 minutes north of Minneapolis. Here is the 2013 roster and schedule. The team has a supporter group called the Dark Clouds, who get together before games to tailgate and grill at home games. The only requirement to join the group … is to show up. Official team watch parties are held at, one guess, Brit's!
Merlins Rest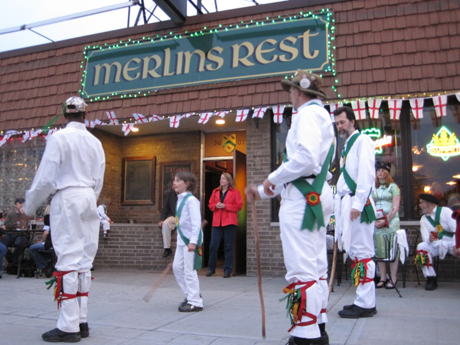 Merlins Rest Pub, located at 3601 E Lake Mpls, is your "British Isles home in Minneapolis" according to its website. For the third straight year in a row, they  have been voted Best Neighborhood Bar by readers of the City Pages. It has the word "rest" in the name … who wouldn't want to make a visit? They serve traditional comfort food like bangers and mash and fish and chips. Every first Thursday of each month, Merlins hosts single-malt tastings.
Scottish Country Dancing 
You don't have to be Scottish to join the Royal Scottish Country Dance Society, Twin Cities Branch. Established in 1975, the Twin Cities Branch holds regular weekly classes, social dances and mini-worshops. The group hosts major annual events including the Fàilte Ball and our Grand Ball.
Shakespeare at the Guthrie
The Guthrie opened in 1963 and since then has specialized in dynamic, world-class productions of Shakespeare's work including but not limited to its very first production of Hamlet directed by Tyrone Guthrie in 1963, to Liviu Ciulei's 1981 The Tempest, to Garland Wright's history plays in 1990, to Joe Dowling's unforgettable productions of A Midsummer Night's Dream in 1997 and 2008.
High Tea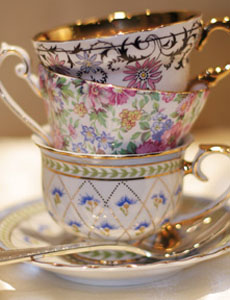 The St. Paul Hotel, located at 350 Market St, 20 minutes outside of Minneapolis, serves a two-hour, five-course afternoon tea event, in their elegant lobby. The tea is served in an assortment of antique cups and saucers. We just took a peek at their calendar and the event is sold out through September. Popular! We suggest planning ahead and booking in advance here. If you don't want to wait that long, there are other options in the area … including taking tea time to the woods overlooking a pond, read here. Oh, and don't let us forget, Brit's offers high tea. (This is not a Brit's sponsored post, they just have a lot of British stuff going on in one place.)
Do you have any additions to the list? 
Read More
Filed Under: