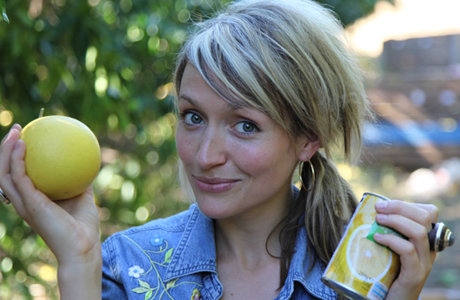 Channel 4 "lifts the lid" on what's really in the food we eat.
What's on: Food Unwrapped
What is it: British chef Matt Tebbut is joined by journalist Kate Quilton and farmer Jimmy Dohert in tracking down answers to straightforward questions like, "Why are these olives so black?" or "What makes a mushroom wild?" While the questions are simple it's not always so easy to get a clear answer.
Air-date: September 10, 2012 – present on Channel 4
Who's watching: 1.85 million Brits
Why so popular: We just want to know what's in our food. The problem is, will we be happy with the answers? In the first episode Quilton finds it ardous to peel a grapefruit so it makes her wonder how grapefruits are skinned in mass quantities. It turns out, they are peeled by hand versus a machine but then soaked in hydrochloric acid to remove the membrane. The fruit is so acidic it will burn your skin if held for too long. Of course, the chemical is rinsed off but is there a long term effect?
American counterpart: Food Network's 2001 Unwrapped examines the origins of sponsored foods like candy, breakfast cereals, snacks and TV dinners.
Food Unwrapped travels the world to "taste the truth" so we don't have to. Find out more in the season one trailer below:
Check out the first ten minutes of episode one from the first season below:
This fan hits the nail on the head with his tweet:
find out some mad stuff on #foodunwrapped @jimmysfarm x

— Toni Mckie (@tmckie1) June 17, 2013
Food Unwrapped asks the questions no one even thinks to:
#foodunwrapped very interesting! Would never have guessed the cashews I bought earlier grew inside a soft fruit! — Ashleigh✌ (@4shleigh_) June 17, 2013
There is definitely a hazard to watching the show, as seen here:
Well that's ice creme ruined for me, turns out the stuff I buy is made with more vegetable fat than creme I want dairy damit! #foodunwrapped

— Dan Oades (@itsDanOades) November 5, 2012
Do you know what's in your food?
Read More
Filed Under: