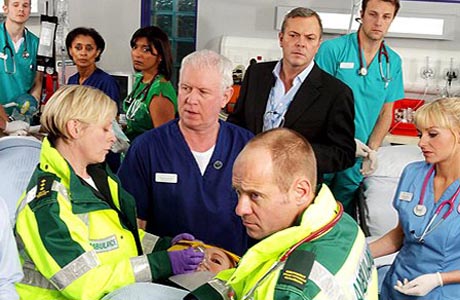 Every second matters in BBC1's Casualty.
What's on: Casualty (Casual+y)
What is it: This long-running medical drama has aired over 860 episodes to date. The series is in its 28th season and remains one of the most-watched in British television. The show follows the staff and patients at Holby General's emergency department, with their personal lives suffering as much trauma as seen in the ER. The show is set in southwest England, using Bristol for city exteriors.
Air-date: September 6,1986 – present on BBC1
Who's watching: 5.18 million Brits
Why so popular: There is no exact science as to why or how shows like these last so long. If there were, everyone would be doing it. In addition to its strong characters and realistic story lines, Casualty's programming schedule is unique. It originally started off with a traditional format, airing three months out of the year. Due to its popularity, the show then began running for seven months straight. It's gotten to the point that it's practically airing all year now. There's a demand and BB1 has the supply.
American counterpart: NBC's ER, 1994-2009, follows the inner life of a Chicago emergency room … with a bit of suds.
Here is the latest trailer giving us a sense of the urgency at Holby General:
BBC1 has compiled some of the best bits from this past summer and what's to come here.
We have a sneak peek of the season 28 premiere where a disoriented octogenarian, played by Bond girl Honor Blackman, 87, is rushed into the emergency room. The straight talking, blunt paramedic Dixie helps her through the confusion here.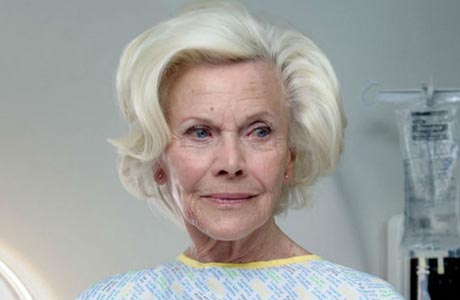 BBC1 provides a selection of some of the more memorable Casualty staff here. As well, the BBC1 site has an extensive episode guide to walk you through past seasons here. You can catch up with new characters and news about the show on its Facebook page.
The countdown has begun on Twitter:
3 days until #Casualty!!!

— Abby ʕ•̬͡•ʔ (@abby99jones) July 31, 2013
We agree on this one:
If I make it past 80 I'd be happy if I looked like this ..what a lege #HonorBlackman #Casualty pic.twitter.com/3W1ZRC9xp4

— Georgina Jane Petty (@orangina17) July 30, 2013
Oh man, this sounds like a doozy of a storyline:
Just someone please tell me that Tess speaks to Fletch before making a final decision about the baby! #Casualty

— Kara Grimes (@MissKaraLouise) July 27, 2013
Are you a fan of medical dramas?
Read More
Filed Under: