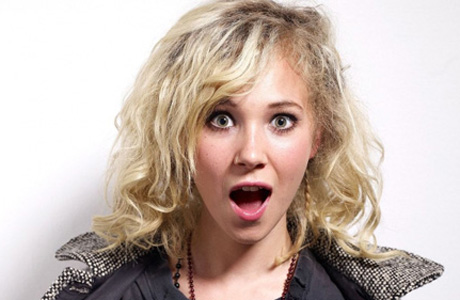 Winner of Best Director at the 2013 Sundance Film Festival, Afternoon Delight can take a literal translation. Bored housewife Rachel (Kathryn Hahn) exlains to her therapist Lenore (Jane Lynch) that bedtime is the worst time to have sex. She prefers "Four o'clock-ish, you know … a tea time thing." Oh, so posh.
Rachel and her husband Jeff, played by How I Met Your Mother's Josh Radnor, have hit a serious rut in their marriage. Rachel and her gal pals hit up the local Gentleman's Club to blow off a little steam. She isn't sure if you make reservations or if you can just walk in. This is how well-versed they are in stripperville.
There she meets a young stripper named McKenna, played by English actress Juno Temple (Atonement). She gets a lap dance, has a giggle, and calls it a night … no big deal. As she gets back into her normal, yet humdrum routine she runs into McKenna on the street as the 19-year-old is getting kicked out of her apartment. What would any reasonable person do? Bring her home, of course.
At first glance we got an "ew" feeling but actually it is an "aw" feeling.
Here's the trailer, check it out:
Have you ever tried to help someone and it totally backfired?
Read More
Filed Under: