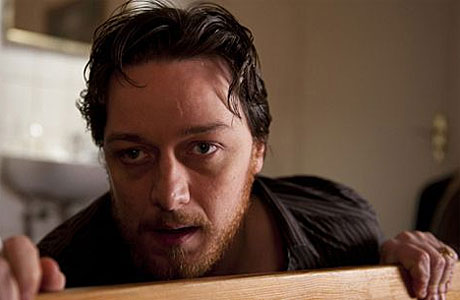 Back in April, we brought you the early teaser trailer for James McAvoy's new movie Filth, in which he plays a degenerate and bi-polar Scottish policeman with some very bad habits.
So bad, in fact, that even that one-minute-long teaser is NSFW.
And now there's a longer, equally red-band version, which seeks to illustrate a few more unappealing aspects of James's character. He does drugs, he has sex, he is rude to small boys and swears like a docker with an ingrown toenail.
Jim Broadbent is in it too, alongside Billy Elliot's Jamie Bell and Downton Abbey's Joanne Froggatt.
Suffice to say it's not for family enjoyment – although it looks like a LOT of fun – much as you would expect of a film based on an equally seedy novel by the author of Trainspotting, Irvine Welsh.
Probably best to keep it from any Narnia-loving older children in your house though.
Read More
Filed Under: