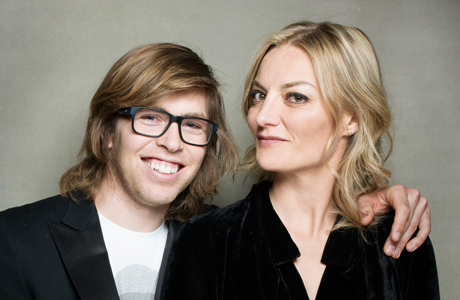 British filmmaker Lucy Walker has told the very compelling story of U.S. snowboarding champion Kevin Pearce in her latest documentary, The Crash Reel, being shown on HBO this week.
Pearce suffered a severe traumatic brain injury during a snowboarding accident in 2009, and Walker follows his struggle to get back on his feet and, more importantly, reassess his personal values and priorities.
The filmmaker had access to footage of Pearce during his recovery — and she was able to document the role his family played in offering him support — particularly his brother David who has Down syndrome.
His family begged him not to snowboard again, but he's determined to continue. It's agonizing and frustrating to watch him, but he does come around to accept he's leading a new life with the brain injury that brings limitations. He emerges as an advocate for brain trauma sufferers.
The Oscar-nominated Walker, who's made several well-received documentaries, says: "I've never seen a character arc like this. The tremendous distance he travels and grows is unprecedented."
The film raises all kinds of questions, some addressed better than others. It's a documentary that will definitely stimulate audiences. It will leave you pondering such matters as the price that can be paid by participants in high-risk sports, as well as more complicated questions concerning the impact a brain trauma might have on someone's ability to make rational choices.
Although the film is being shown first on HBO it will make it into cinemas later this year. Walker explains it's a bit of an experiment: "Normally films go big screen and then they go small screen. We're doing it differently. We're going into theaters in December with the Winter Olympics coming up. Will people go see it on a big screen afterwards? We hope so," she says.
Read More
Filed Under: